China Photography Tour
Landscapes and people are just the beginning for this two week exploration in China. From the imperial elegance of Beijing's palaces to the hand ploughed fields of terraces in Guangxi. We take the time to enjoy the culture of China and immerse ourselves in a photographic feast. The people of China are as friendly as they are artistic - take inspiration to cultivate your own expression on the journey of a lifetime.

On Request Only
Maximum group size of 8, priced at US$4,800
Itinerary
Days 1-4 | Beijing
Starting in the Chinese capital you'll explore hutongs, temples, and the iconic Great Wall. We visit the Summar Palace and leave Beijing on the intercity train to Xi'An. Beijing allows us to get familiar with Chinese culture and our cameras.

Days 5-6 | Xi'An
Home of the famous Terracotta Warriors there is also a whole lot more to Xi'An. This is where Buddhism meets Islam along the Silk Road, a blend of culture and cuisine that is even more engaging than the ancient warriors of Emperor Qin.

Days 7-9 | Yangshuo
This part of southern China is home to some of the most amazing mountain scenery anywhere. Limestone karst mountains rise out of the flat rice fields to create a landscape that will amaze you. Spend time cycling around the villages, learning how to cook the local cuisine and capturing some amazing photos.

Days 10-11 | Guilin Rice Terraces
Journey into the mountains north of Guilin, a centuries old man-made landscape of dramatic terraced rice fields and meet the colourful Yao ethnic minority. A serene place where photographers can study their craft and study the Yao people.

Day 12 | Xitang
Water was once the main transport between Shanghai and Beijing along the Grand Canal. Remnants of this history are present in a handful of historic villages that sit on these ancient waterways. Staying overnight in Xitang is a special and unique experience.

Days 13-15 | Shanghai
The ultimate city of contrast, modern Shanghai is all glass and steel with some amazing modern skyscrapers, while the back streets and markets remain unchanged from centuries past.
image_link("workshops/China-Adventure-2013.pdf.jpg","workshops/China-Adventure-2013.pdf"); ?>
Meet The Photographer
My name is Ewen Bell and I love China (Wo Ai Zhong Guo). I also love photography in China because the people are so kind to the camera, and beause the food is just amazing. You haven't had Chinese until you've been to China. I've been coming here since 2004, sometimes two or three times a year, and it's still one of my favourite places to take groups!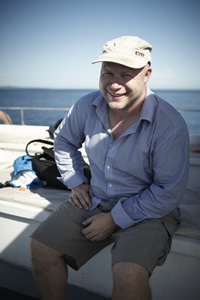 Recent Photos from China
China Journeys in 2011
Images from our China 2010 Photography Tour
Slideshow - China 2009 in shades of grey
Slideshow - China 2009 in colour
Images on Flickr from the 2008 China Photo Tour

Feedback from Past Travellers
"If you are looking for a travel adventure with the opportunity to refine your photography skills, meet interesting people, and laugh your way through the day and night, then a tour with Ewen is the trip for you!

Friendly from the first email greeting to the hugs goodbye at the last hotel, Ewen is an amazing tour guide that you will never forget! I participated in his 2011 China Tour as a single, female traveler and can confirm that it was truly a trip of a lifetime! The tour had eight travelers (only 4 people wielding cameras) with a diverse range of age, photography acumen, and travel experience. Ewen spent a considerable amount of time with each participant in our small group providing feedback, answering questions, and offering suggestions on composition, light, and exposure.

Ewen generously provided great recommendations on a good camera setup to take on the trip (get a wide-angle lens and leave your tripod at home). His two favorite suggestions of "get closer" and "follow the light" will forever change the way you take a photograph. His technique allows you to become intimately familiar with the people and environment, allowing you to explore through the lens in a way that will leave a smile in your heart. His gentle ability to push you outside of your comfort zone with camera settings, perspective, and choice of camera lens will overhaul your travel photographs in a way you never imagined.

Ewen shared his appreciation of the local Chinese culture, food, and customs by ensuring the group gets a taste of a variety of regional cuisines, stopping to watch (really watch) a game of Xiangqi, and veering away from touristy, trendy sites and hotels and focusing on smaller temples, bell towers, sections of the Great Wall, hidden markets, and local family-run restaurants and street vendors.

The tour is expertly planned, balanced (in itinerary, time in each location, and free time), and professionally executed. Ewen's interpreter and lovely travel associate, Yiran, a Beijing-native, is an absolute gem, and one of the most thoughtful, patient, and lovely people you will ever meet! Our trip into the countryside had its twists and turns with unexpected surprises, and having a local voice with a calm head made for a fantastic adventure!

Ewen's technical prowess and inspiring perspective will revolutionize your general camera aptitude and significantly improve the quality of the photos you take. His friendly, casual style, comical and fun personality, and great ability as a teacher will inspire you to continue to snap photographers long after you return home. The China Tour experience is authentic and unforgettable!"

- Cortney V, USA
China Photography Tour, September 2011
"The trip was everything I wanted it to be and more! We saw a great cross-section of China, tried fabulous local foods, honed our photography skills and managed to squeeze in some good trekking and a calligraphy class as well. The photography tuition on the road was invaluable; Ewen knows his craft inside out and has a real passion and willingness to share it with others. His positivity and wicked grin is infectious, we laughed our way through China and took a ton of fabulous photos while doing it. The trip was very comfortable and flexible enough to suit all of our needs; plenty of free time here and there meant tour members could choose to take a breather or do additional activities, for which Ewen and Yiran provided plenty of suggestions. I give this tour 12 out of 10 - when's the next one? :)"

- May-Lee W, New Zealand
China Photography Tour, September 2010

"I travelled with Ewen and Grasshopper Adventures to China in 2009. It was a wonderful trip and I would highly recommend it to anyone thinking of a photographic holiday. Each destination was unique and offered ample photographic opportunities. Ewen is an enthusiastic teacher happy to answer questions and always willing to help. I have been on other photography tours where the photographer was too busy taking his own photos to help those on the tour. This was not the case at all with Ewen. He was there first and foremost as a teacher happily offering suggestions and advice to ensure everyone in the group went home with great photos. I certainly hope to join them again in the not to distant future!"

- Rachael B, Australia
China Photography Tour, September 2009

"I highly recommend this tour to anyone interested in photography and China travel, regardless of your age (I'm 81). The tour was essentially perfect in every way, far exceeding my expectations. Ewen is a fine and gentle teacher who will guide you into ways of looking at a scene to fine-tune the visual quality of your complete photograph before you snap the shutter. There is no shortage of tantalizing scenes to capture for the experienced or inexperienced photographer. Ewen and Simon made this trip so much more than I expected, and I'm still almost jumping with exuberance about the entire experience long after I returned home."

- James S, USA
China Photography Tour, November 2008

"The China Photography Tour with Grasshopper Tours and Ewen Bell met my expectations times ten. As an amateur photographer my goal on this trip was to learn my new camera and improve my photography skills. I accomplished both. Ewen was terrific, knowledgeable, patient and informative. He clearly knows and loves his craft. The tour was great - each destination was unique resulting in a trip that was constantly interesting with new and different photographic opportunities. If you can, join Ewen and Jason for great destinations, great food, great photographs, great company."

- Diana E, USA
China Photography Tour, September 2007

"Ewen Bell is a real photographer's photographer. Even though all of the members of the trip had different levels of photographic skill, Ewen endeavored to help everybody. He certainly helped me to tailor my photography to China and helped me to come home with some fabulous shots. I have new respect for my wide angle lenses now that I have learned from Ewen. Ewen was able to take us to the locales in each district where the shots were. I think Ewen even helped with the weather and the light!!"

- Elliot S, USA
China Photography Tour, November 2006

"This trip brought a part of me to life - it focused a passion for culture, people and travel and gave me the opportunity and confidence to express that in a way personal to me. I feel privileged to have met Jason, who is so unique in what he does, and Ewen who is quite simply an amazing photographer gifted with empathy and insight. I also feel especially lucky to have received so many smiles from the local people, and to have seen some of what is a very beautiful country. I wish I could do this 12 months of the year."

- Kim R, UK
China Photography Tour, September 2006

"Wow! What an experience! I really have enjoyed my travel workshop in China with Mr. Bell and Grasshopper Adventures. I had some previous photography experience before but during that trip, I have learned useful techniques and new ways to approach travel photography that can only be acquired while being coach by a professional; no books, no magazine will ever show you that! Highly recommended to all photography lovers."

- Michel F, Canada
China Photography Tour, March 2006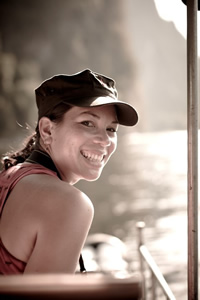 Read more from past travellers and the media
The World's Best Photo Tours
You won't find a better tour experience: Unmatched knowledge of the locations and local support, hand crafted experiences that run only once every one or two years, our experience teaching the art of photography and a commitment to smaller group sizes.
8 is Great
If you have to share a tour with dozens of other photographers, then it's just a tour instead of a photo tour. Smaller groups mean less drama, more fun and are infinitely more rewarding. My first responsibility is to ensure every person on my tour gets plenty of my time and advice, and with fewer photographers in one place you will come home with better photos and the best light :)

Small isn't just good, it's great!
Advance Your Photography
If you want to explore your creative potential, learn about the basics of photography or gain a little professional insight then these tours are a magnificent way to do it. If you're ready to learn new skills while you travel then this is the trip for you. If you want to spend quality time with like minded people and enjoy the sharing of knowledge and experiences, then we would love to have you along.
What's Included
Please check the brochure for additional details, but every tour includes themed sessions, one-on-one tuition, a copy of the "Photography for Travellers" book, internal ground and air travel, accommodation and many meals. International flights, spending money and cameras are not included.
Dates