Feathers of the Dragon
---
Ballarat International Foto Biennale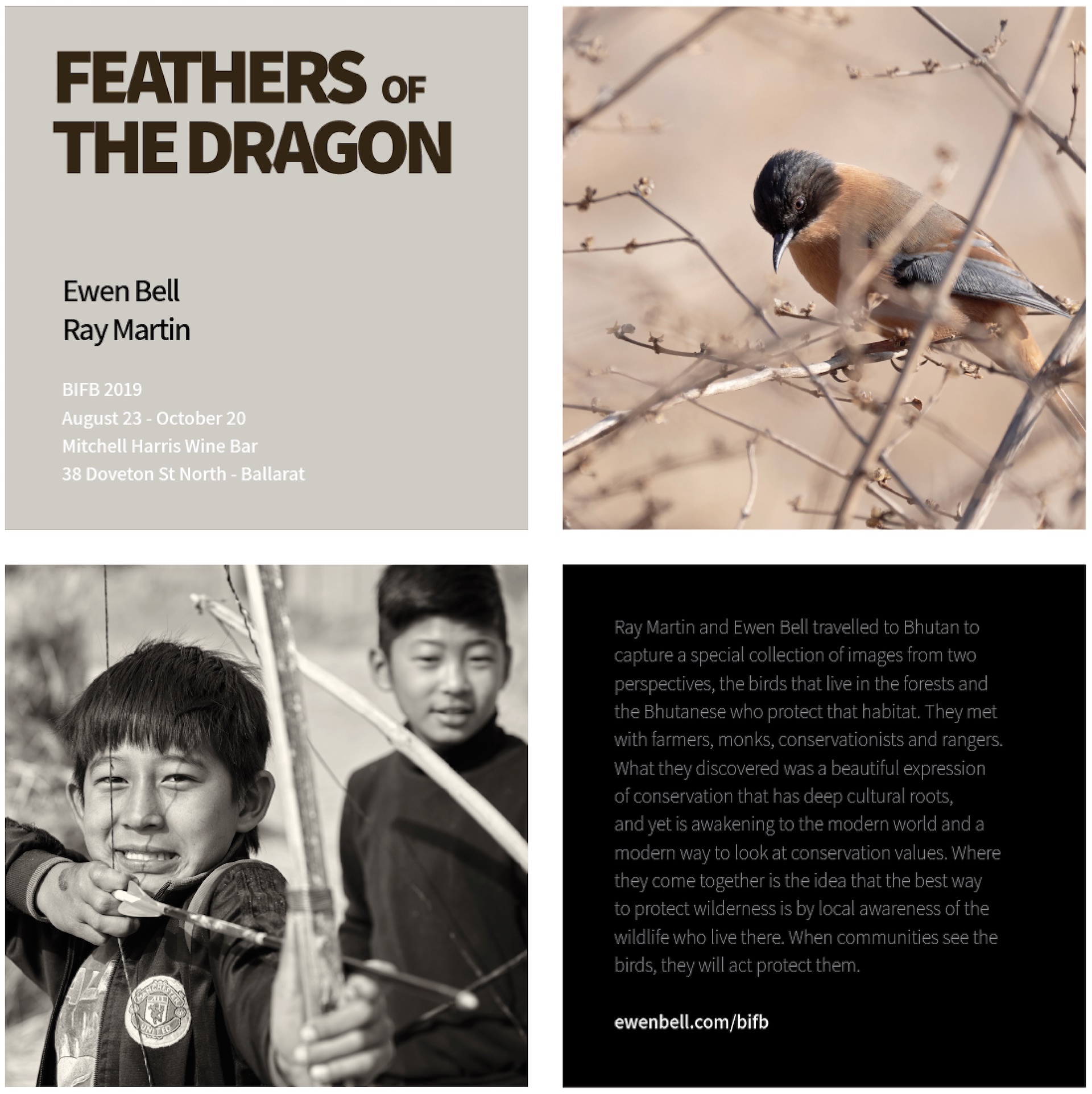 Exhibition with Ewen Bell and Ray Martin in the Ballarat International Foto Biennale
Ray Martin and Ewen Bell travelled to Bhutan to capture a special collection of images from two perspectives, the birds that live in the forests and the Bhutanese who protect that habitat. They met with farmers, monks, conservationists and rangers. What they discovered was a beautiful expression of conservation that has deep cultural roots, and yet is awakening to the modern world and a modern way to look at conservation values. Where they come together is the idea that the best way to protect wilderness is by local awareness of the wildlife who live there. When communities see the birds, they will act protect them.
2019 August 23 - October 20
Mitchell Harris Wine Bar
38 Dovetone Street North
Ballarat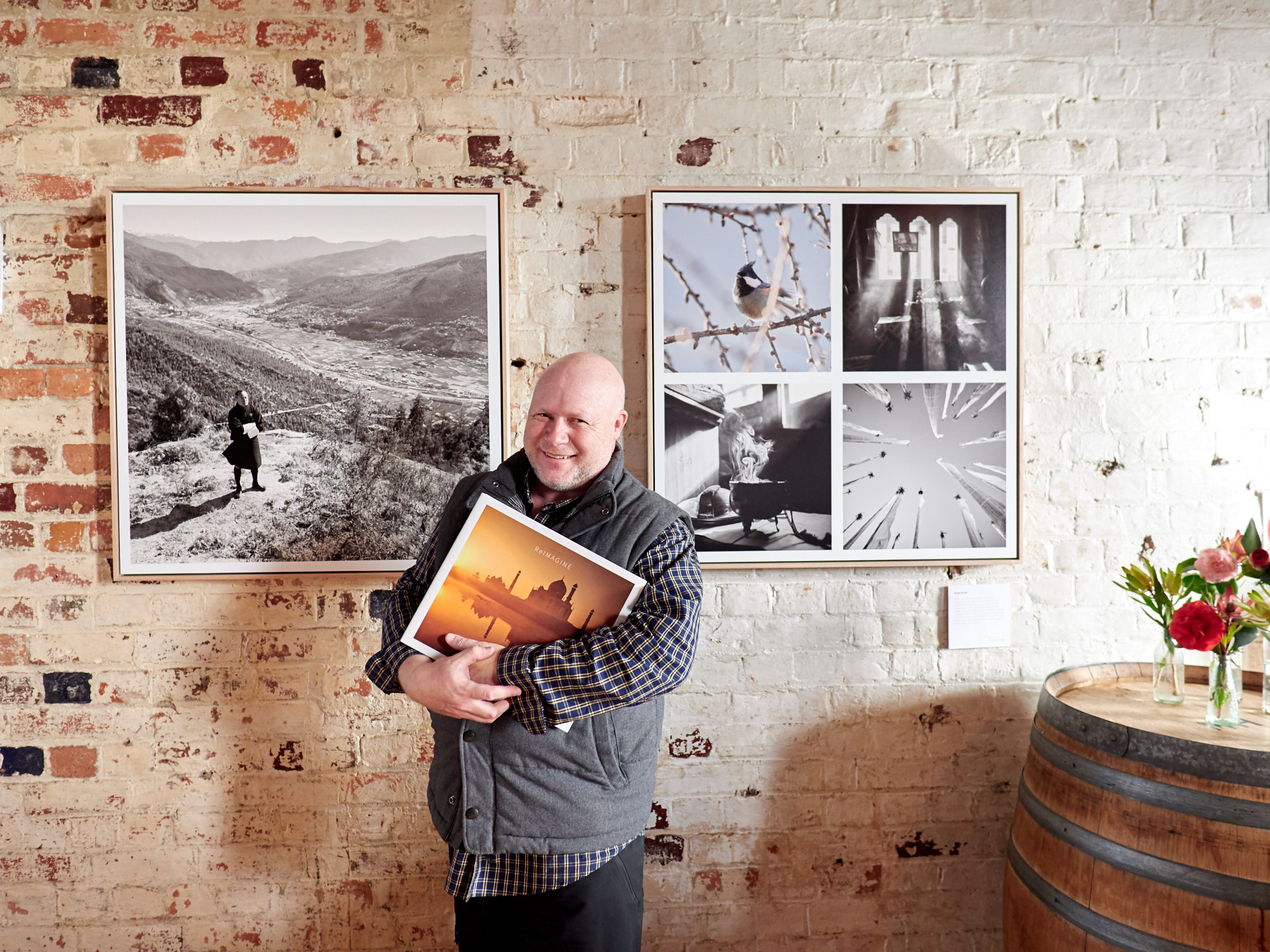 Exhibition Guide
48 page guide to the exhibition including notes on each of the pieces and background information on the photographers, the cameras and Bhutan.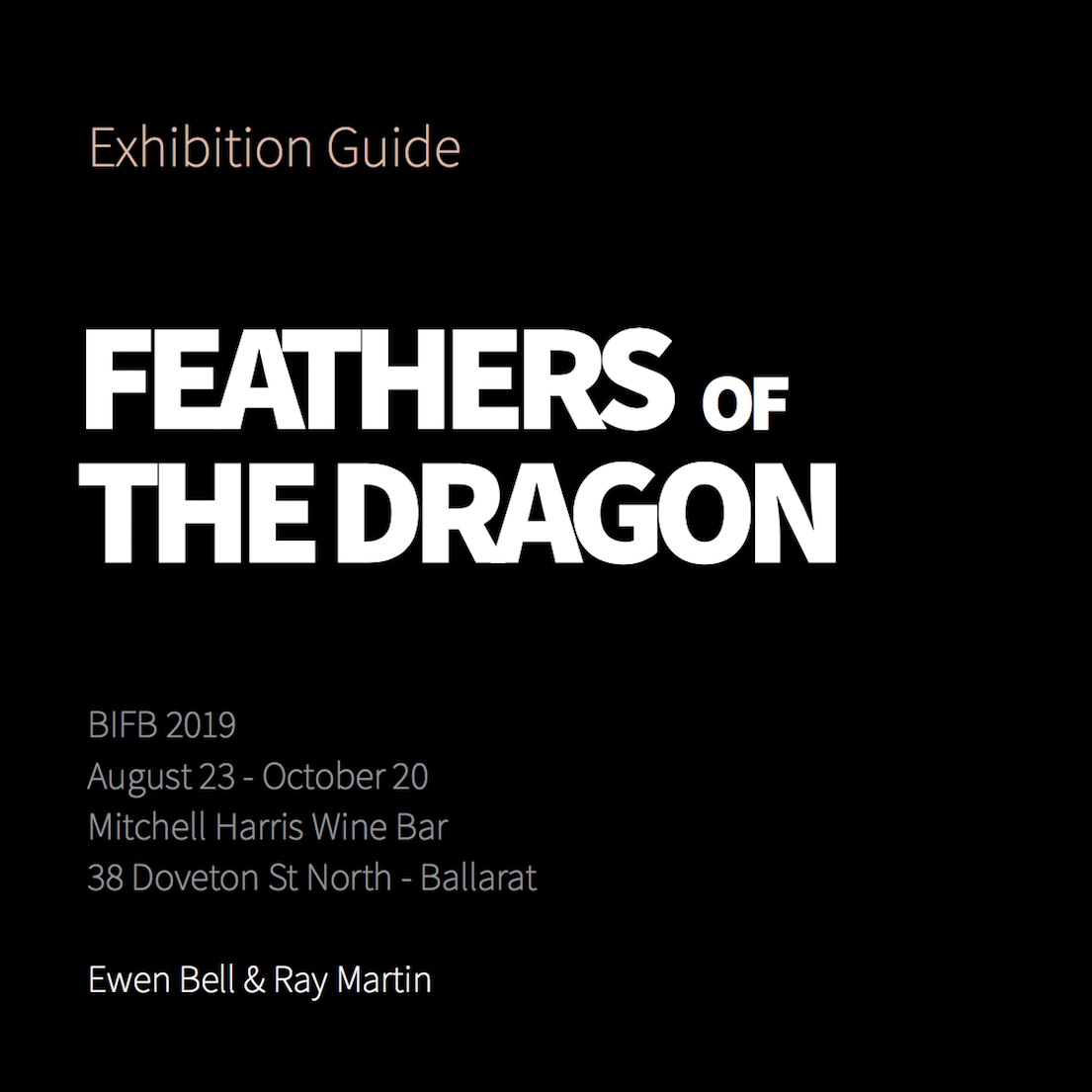 Download the PDF
Companion Book to the Exhibition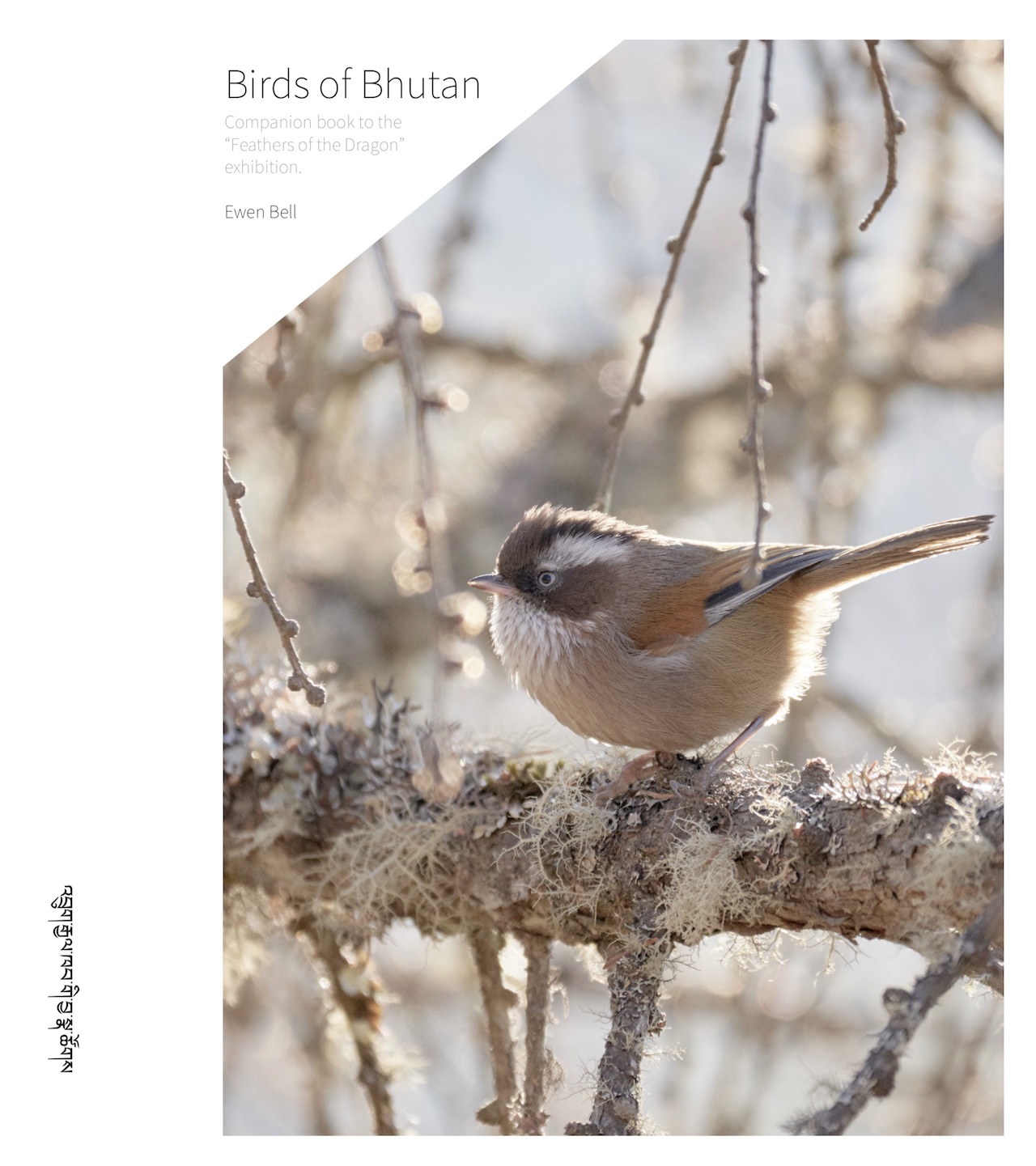 Download the PDF
For those who want a closer look at the birds of Bhutan and to see what treasures are hiding in the Himalayas, this book is for you. This collection of images were captured over the period of a few short weeks in the winter time, with nothing more than a handheld Lumix G9, a 100-400mm telelphoto and the help of some very fine companions.

Please enjoy.
Sponsors
This exhibition was made possible by Panasonic Australia and their Lumix cameras. We are deeply grateful for their support in this project and for recognising the value of conservation to our community and those in Bhutan. We also love their cameras and hopefully the joy of our experience in the field is self-evident in the photos.
panasonic.com/lumix
We also wish to thank Prism Imaging for their advice, support and sponsorship of the exhibition. Ewen has been using their services since his very first days of shooting on transperency film, and he is proud to be able to call on their expertise for this event.
prismimaging.com.au
Finally a quick word of thanks to Tshering, Rinzi and Eejay from Bhutan Scenic Tours. Ewen has worked closely with this team for so long they feel like brothers. They proved themselves once again to be the most dedicated and kindest team of sould one could hope for on such a journey. Every day is special with these guys.
bhutanscenictours.com