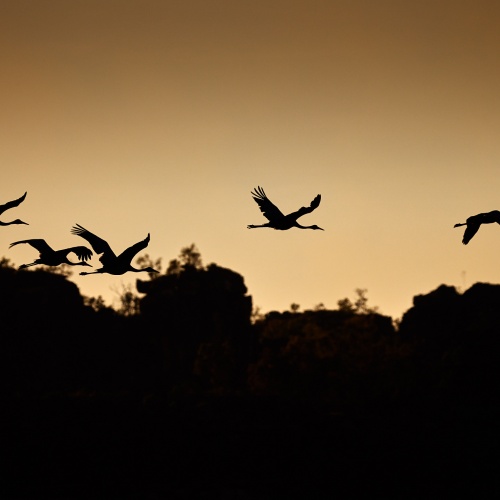 "Brolga"
March 2018

LEICA DG 100-400/F4.0-6.3
1/1000th @ f/7.1
ISO 250
Lumix DC-G9

Awunbrana in Arnhem
Arnhemland / Wild Places / Australia
73 images
Davidson's Safari Camp is an old favaourite of mine, rich in rock art and wildlife. This photo essay was taken during the 2018 Grand Outback Photo Tour. All images were taken with the Lumix G9 except for a couple of drone shots. Enjoy.
---

Please Share A Comment
Behind The Scenes
See more about the Grand Outback Photography Tour here:
https://ewenbell.com/itinerary-outback.php

We visited Davidson's for three nights as part of the Grand Outback trip, and here's a species list from our short stay:

- Wilkins Rock Wallaby
- Agile Wallaby
- Eastern Quoll
- Saltwater Crocodile
- Freshwater Crocodile
- Mertens Water Monitor
- Green Tree Snake
- File Snake
- Dingo
- Pandanus Frog

- Brolga
- Glossy Ibis
- Magpie Geese
- Sacred Kingfisher
- Azure Kingfisher
- Blue-winged Kookaburra
- Sulphur-crested Cockatoo
- Little Corella
- Bar-breasted Honeyeater
- Rufous-throated Honeyeater
- Whistling Kite
- Australian Hobby
- White-bellied Sea Eagle
- Rainbow Bee-eater
- Crested Pigeon
- Bar-shouldered Dove
- Pheasant Coucal
- Radjah Shelduck
- Nankeen Night Heron
- Black-faced Cuckoo-shrike
- White-bellied Cuckoo-shrike
- Black-winged Stilt
- Broad-billed Flycatcher


Wildlife images here were taken with a Lumix G9 and the Leica 100-400mm f/4-6.3 lens. I believe this rig is an exceptionally powerful tool for chasing bird photos. It's light and powerful with an amazing autofocus system and generous viewfinder. I typically run this around 15fps but it can do 60fps shooting RAW if that floats your boat. Click below to read more about the Lumix G9 and what makes it so great for bird photography...
https://photographyfortravellers.com/article.php?story=1247


Ewen's Photography Book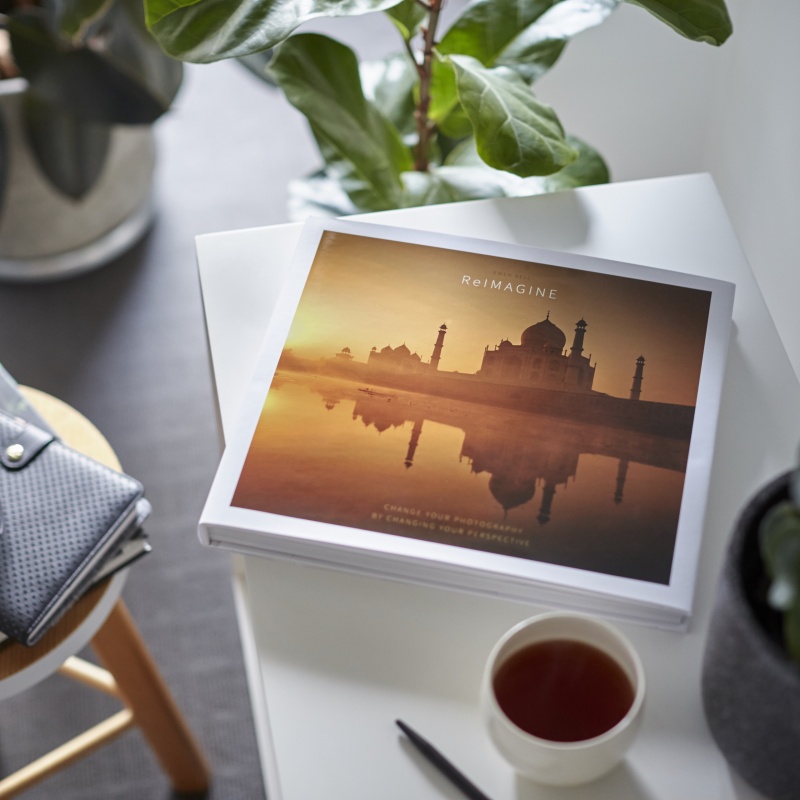 "ReIMAGINE" is now available to order online.
It's a very big and very generous book that will help you to reconnect with your creative side.
ReIMAGINE