Feedback from Roseanne M.
Flinders Ranges (Ikara) Photography Masterclass
I joined your tour with some hesitation. I am not a photographer (my camera is my iPad) but I was happy to join my snap happy husband as he pursed his passion. I knew I would enjoy the magnificent scenery of the Flinders Ranges and took several books to enjoy while the "snappers" were off for sunrise and sunset shoots.
Well to my surprise I attended all but two sessions, captivated by the stunning landscape and the passion of the leaders and others. I even enjoyed the processing sessions enough to start exploring the capabilities of the iPad and processed 71 shots of which I am very proud. So while I will never become a "true" photographer I am now more confident that I can take a reasonable shot and correct any major flaws. I was always made to feel welcome and included in all activities.
The accommodation, transport and especially the food were all of excellent quality and I particularly enjoyed the wonderful hospitality and delicious "feral" food of Parachilna. Mr Mick in Clare was a culinary delight and the "doors off" small plane flight over the Ranges was breathtaking, if a little scary.
The group was small and composed of interesting people, a mix of couples and singles.
So if you are a "non photographic spouse" and have been deliberating whether you should join a tour I can only say that I would have no hesitation in going on another similar tour with such an organised and enthusiastic passionate and knowledgable guide.
Thank you for a fantastic experience.
---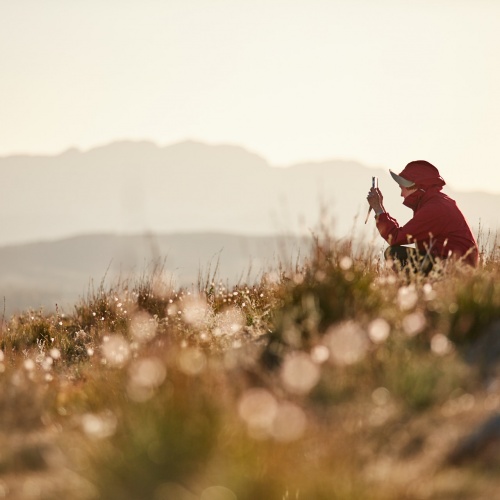 Checkout our Photography Tours & Workshops