About The Photographer
Ewen Bell is a travel photography specialist who shoots editorial and commissions. Travel is all about people, but sometimes it's all about food. "The difference between a good trip and a great trip is the cuisine." Ewen loves animals too, especially slow moving ones that don't runaway from the camera. They are the best. He doesn't particularly like climbing up hills and prefers cool climates, which is a shame because all the best food is usually found in tropical places like Thailand.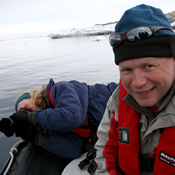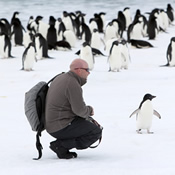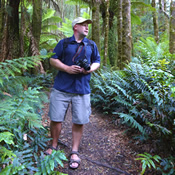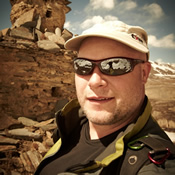 Publications
Presently Ewen's photography can be seen in international publications such as National Geographic Traveller, Geo Saison, Food & Travel, Luxury Travel, Vacation & Travel, Higher View, Outback Magazine and many others. It varies from year to year. Ewen is the former "Editor at Large" for Digital Photography magazine in Australia, and publisher of the Photography for Travellers website. He produces features that share both technical and conceptual ideas to develop your photographic skills. Most of Ewen's work appears in the travel industry though, with about 10,000 images currently in image libraries of tourist boards in Australia and beyond. Ewen also writes travel editorial, shoots brochures for tour companies and generally avoids being home to wash the dishes.
Photo Tours
Ewen discovered the hard way that regular tours are rubbish when you want to take photos. After years of shooting brochures for low-budget tour operators Ewen had a pretty good idea what doesn't work for photographers, and began designing his own tours that really do work for photographers. His photographic journeys combine hands-on tuition with unique opportuntities, relying on his knowledge of local guides and experience to create sensational adventures. These are bespoke adventures that appeal to anyone who really wants to expand their skills and go home with some great images.
Cameras
It doesn't really matter what you shoot with. Sort of. Ewen started photography with a Minolta X300 and got familiar with the charms of film. Since then the world of digital imaging has changed the business of photography, but not so much the principles. A great lens is still the key ingredient, along with the largest sensor you can lay your hands on. Size matters. My camera of choice these days is the Canon 5D, with Canon lenses and Phase One processing software.