Meet Ewen Bell
---
The obiligatory page with stuff about about me hidden deep within the dungeons on this website.
About The Photographer
Ewen Bell is a travel photography specialist who shoots editorial and commissions. Travel is all about people, but sometimes it's all about food. "The difference between a good trip and a great trip is the cuisine." Ewen loves animals too, especially slow moving ones that don't runaway from the camera. They are the best. He doesn't particularly like climbing up hills and prefers cool climates, which is a shame because all the best food is usually found in tropical places like Thailand.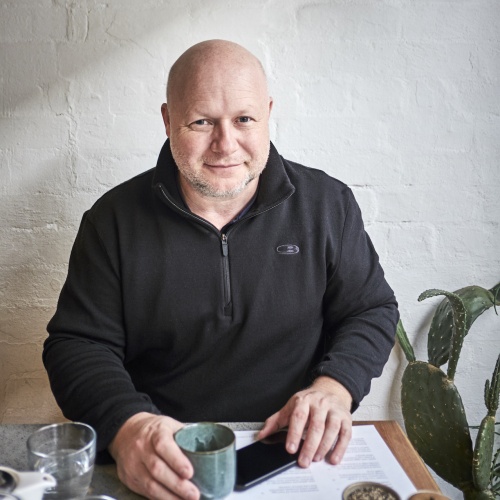 ---
Publications
Presently Ewen's photography can be seen in international publications such as National Geographic Traveller, Geo Saison, Food & Travel, Luxury Travel, Vacation & Travel, Higher View, Outback Magazine and many others. It varies from year to year. Ewen is the former "Editor at Large" for Digital Photographer magazine in Australia, and author of ReImagine. Online and in print he produces features that share both technical and conceptual ideas to develop your photographic skills. Most of Ewen's work appears in the travel industry though, with about 100,000 images currently in image libraries of tourist boards in Australia and beyond. Ewen also writes travel editorial, shoots brochures for tour companies and generally avoids being home to water the plants.
Be Your Best
With the help of long time friends and fellow travel professionals, the bespoke and boutique travel company called Be Your Best Tours was launched in November 2021. A very very small selection of experiences that focus on walking, cuisine and cultural connection. Ewen has a goal to run "slow-travel" adventures that embrace similar experiences as the photo tours, but with a focus on holiday enjoyment and cultural connection. Just a few trips each year is all that BYB offers, but they have to be the very best possible.
Photo Tours
Ewen discovered the hard way that regular tours are rubbish when you want to take photos. After years of shooting brochures for low-budget tour operators Ewen had a pretty good idea what doesn't work for photographers, and began designing his own tours that really do work for photographers. His photographic journeys combine hands-on tuition with unique opportuntities, relying on his knowledge of local guides and experience to create sensational adventures. These are bespoke adventures that appeal to anyone who really wants to expand their skills and go home with some great images.
Charities
Ewen has backed quite a few charities over the years, including Sri Lankan tsunami relief in 2004, restoration of Wangdi Dzong in Bhutan in 2012 and emergency relief after the Nepal Earthquake in 2015. Ewen sold his photography book for a month to raise funds for wildlife affected by the 2019/2020 bushfires in Australia. Ewen also supports the following projects through the year: Climate Council Australia; Orange-bellied Parrots; BirdLife Australia ; Asylum Seeker Resource Centre; Devil Ark;
Cameras
It doesn't really matter what you shoot with. Sort of. Ewen started photography with a Minolta X300 and got familiar with the charms of film. Since then the world of digital imaging has changed the business of photography, but not so much the principles. A great lens is still the key ingredient. Ewen has shot with a wide range of gear when reviewing cameras for magazines and owns several camera systems for his professional work.
Reading List
I still love owning books and despite downsizing my life every so often I have managed to keep a few shelves full of books. Most of them are photography based, but I do have a reading list if anyone cares to explore.
---
Advice & Inspiration
Ewen publishes a useful online resource for photographers that aims to share as many of his ideas and destinations as possible. The website called "Photography for Travellers" began in 2009 to bring together Ewen's editorial on photography, and became the basis for his book "ReIMAGINE", The site has sinced been moved into this domain at ewenbell.com, and is a unique collection of features, philosophies and photos offered to inspire and educate. And it's all free of course, as the web intended. Ewen's Manifesto for the Travelling Photographer sums it all up in one graphic.
---