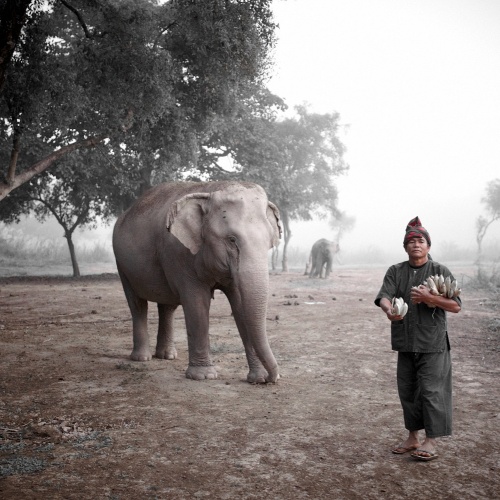 "Sook and the lovely Pumpui"
November 2010

24mm
1/1600th @ f/2.0
ISO 1600
Canon EOS-1D Mark IV

Golden Triangle
Thailand / Chiang Rai / South-East Asia
29 images
In the very far north of Thailand, where the Mekong meets Laos and Burma, the Golden Triangle Elephant Camp provides a better life for over 30 elephants. It's not enough to care for the elephants though, here they also care for the mahouts who own them and the families who rely on the income. Five-star resorts at Anantara and Four Seasons help keep the camp going and keep the elephants working.
---

Please Share A Comment
Behind The Scenes
A selection of images from this series can be purchased as a book. Follow the link below to preview "The Elephant Camp" and buy online.

blurb.com/bookstore/detail/2341554

Travellers in Northern Thailand can experience an exceptional program that takes elephants and their mahouts out of poverty and puts them to work in the Chiang Rai region. The Golden Triangle Elephant Camp is home to over 30 elephants and guests at Anantara Resort can take part in a 3 day mahout training class.
anantara.com

Riding elephants is a contentious issue for some people, but a domesticated elephant out of work is not a happy animal. When treated with respect and given the chance to work an elephant will be happy and healthy. More information on the welfare of elephants can be found here:
elefantasia.org
helpingelephants.org


In August 2011 this series was exhibited in the Ballarat International Foto Biennale and won the Fringe Prize. Yay for these lovely elephants.

ballaratfoto.org/bifb11/fringe.html

Ewen's Photography Book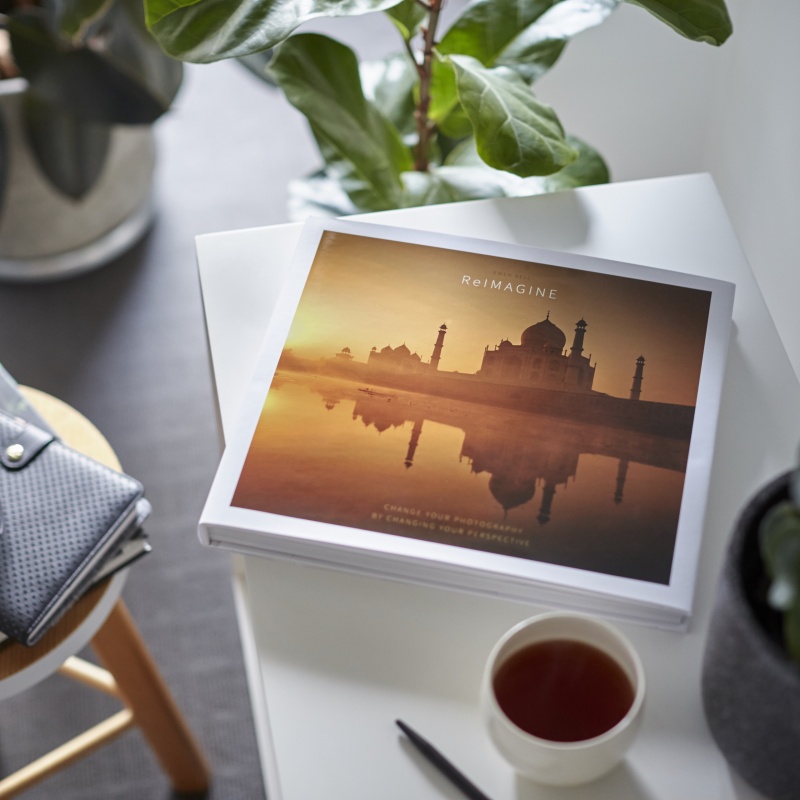 "ReIMAGINE" is now available to order online.
It's a very big and very generous book that will help you to reconnect with your creative side.
ReIMAGINE