This is a quick review of a handy bit of kit for people changing over to the L-Mount format used on the full frame Lumix S-series by Panasonic. I am lucky enough to have a couple of S1R cameras in my bag, and have absolutely loved taking them on the road for professional shoots. I reached a point where I knew I wanted to commit fully to the new system, but still had some older EF mount lenses that I really loved and wanted to keep using.

The first thing I bought for the S1R bodies when they came out was a Sigma MC21 adaptor, which is EF to L-Mount. It's been marvellous and flawless and I love it. The thing is, I want more than one adaptor because I have more than one Zeiss EF lens to work with and more than one S1R body to put them on.The Sigma gear is always great, but the MC21 is retailing around the AU$400 mark which means to own three of them would set me back over $1000. The Fotodiox alternative is much cheaper, but is it any good?

I'm happy to say it is. I took the plunge and ordered a pair of them, and this post is purely to share my experience with them. If anything happens in future regarding these adaptors, good or bad, I'll update the post.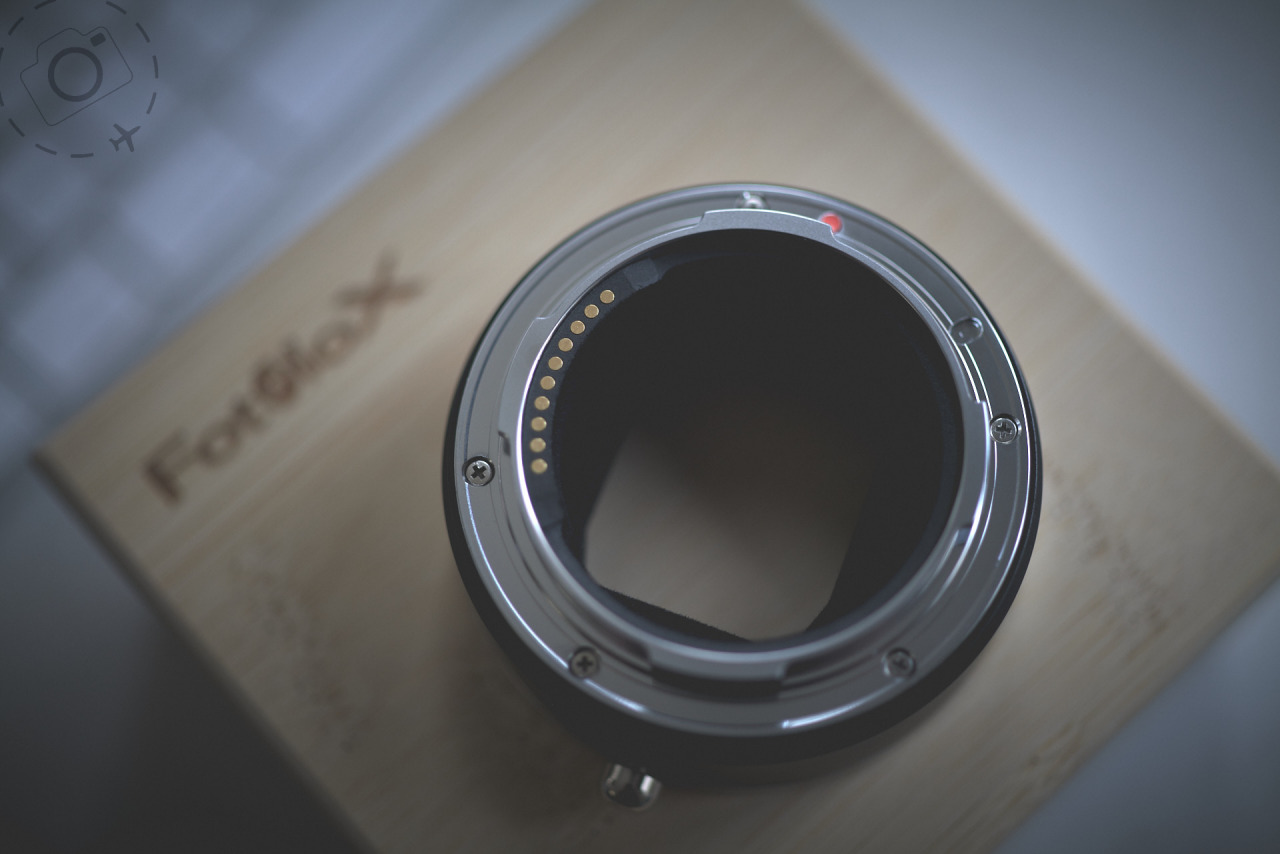 The official title of this lens on the website is "Fotodiox Pro Fusion Adapter, Smart AF Adapter - Compatible with Canon EOS (EF / EF-S) D/SLR Lenses to Select L-Mount Alliance Mirrorless Cameras with Full Automated Functions".


In The Box

Opening up my parcel revealed a box within a box. The adaptors are shipped with a very nice bit of hardware, a bamboo timber box that is super solid and rather lovely. Foam padding is dressed with fabric, and a distinctively ornate lens cap adds a touch of extravagance to this first impression.

I will say that the logo/artwork printed on the side of the adaptor itself is pretty awful and nearly stopped me from making the purchase at all. It inspires no confidence. The bamboo box however is a welcome touch of style.


Micro USB

When I first made my purchase I was confused as to why I got an email with "your downloads are ready", having placed an order for a physical item. This made more sense once the adaptors arrived and I saw the Micro USB port hidden inside. That little USB port lets you plug a cable into your desktop and download firmware updates. On my iMac the Fotodiox volume came up and contained a small text file that confirmed the firmware release was already on v1.23.


MF v AF

I bought this for my favourite manual lenses. I own a Zeiss 50mm f/2 macro that is just gorgeous to work with on food shoots, plus a Zeiss 15mm f/2.8 which has been my go to lens for Auroras in the Arctic for many many years. Both are irreplaceable from a creative perspective. Now they can live in the bag with a dedicated adaptor each.

The other manual lens I have is a Schneider 50mm f/2.8 Tilt Shift that is the most wonderful piece of art I own, and also happens to take lovely shots. It's got 360 degree tilt flexibility. How do you replace that kind of lens? You don't – so instead you pop an adaptor on it and keep enjoying it.

The AF performance of this adaptor is much better than I expected, and I'm planning to keep my ageing but lovely Canon 50mm f/1.2 that has given me so much joy over the past decade or more. It's slower on the final focus grab compared to being used natively on a 5DSR, but still useable. f/1.2 is so sweet on a full frame body.


Not Leica

There's a great big warning on the box and all over the product listing that this lens is not compatible with the new Leica camera bodies, even though they share the L-mount with Panasonic and Sigma. I don't know what the hiccup is there, but the warnings suggest you may cause permanent damage to your Leica gear. You have been warned.

Firmware Update

I've updated this review of the adaptor in April 2022 to note that a new firmware update has been released for this adaptor. I was testing the LUMIX S5II with several adaptors and the Fotodiox initially failed to work with my Sigma 35mm f/1.4 EF lens. I checked the website and there has been a new firmware release to address a compatibility issue with the S5II. A quick download and applying the new firmware to my adaptors resolved the issue. Link below:
https://bit.ly/ef-l-firmware-2023


Value

The value offering here is excellent. I got two adaptors on special for a total of US$320 which at the time was roughly $420, or the same price as a single Sigma MC21. The shipping fee was a hefty $65, but I still came out well in front. The adaptors do exactly what they say they do. I can use some AF lenses, I get all the metadata connecting through and I can update the firmware over USB should it be required.

I paid for expedited shipping but instead my package took a scenic tour of Asia and the Pacific. It was a whole week after placing the order before it left the USA, another week visiting Tokyo and finally a week to chill in Auckland. Around the same time I ordered another item from the USA, also shipped via USPS, and that one took just 2 days door to door. Hard to say if there any way Fotodiox could have avoided this, but needless to say I was very glad when finally the package arrived.

The MC21 is excellent and so is this one. Maybe not as pretty as Sigma's but it still works a treat.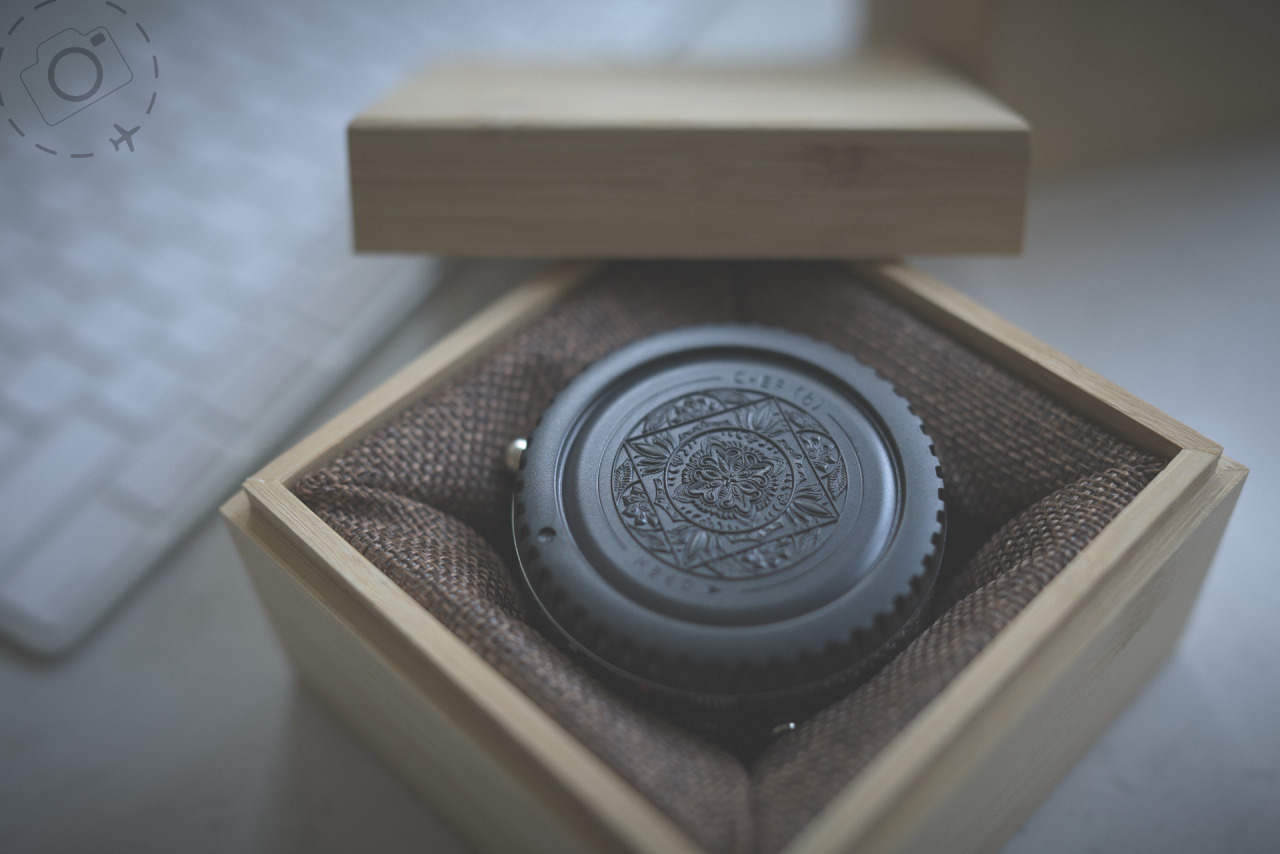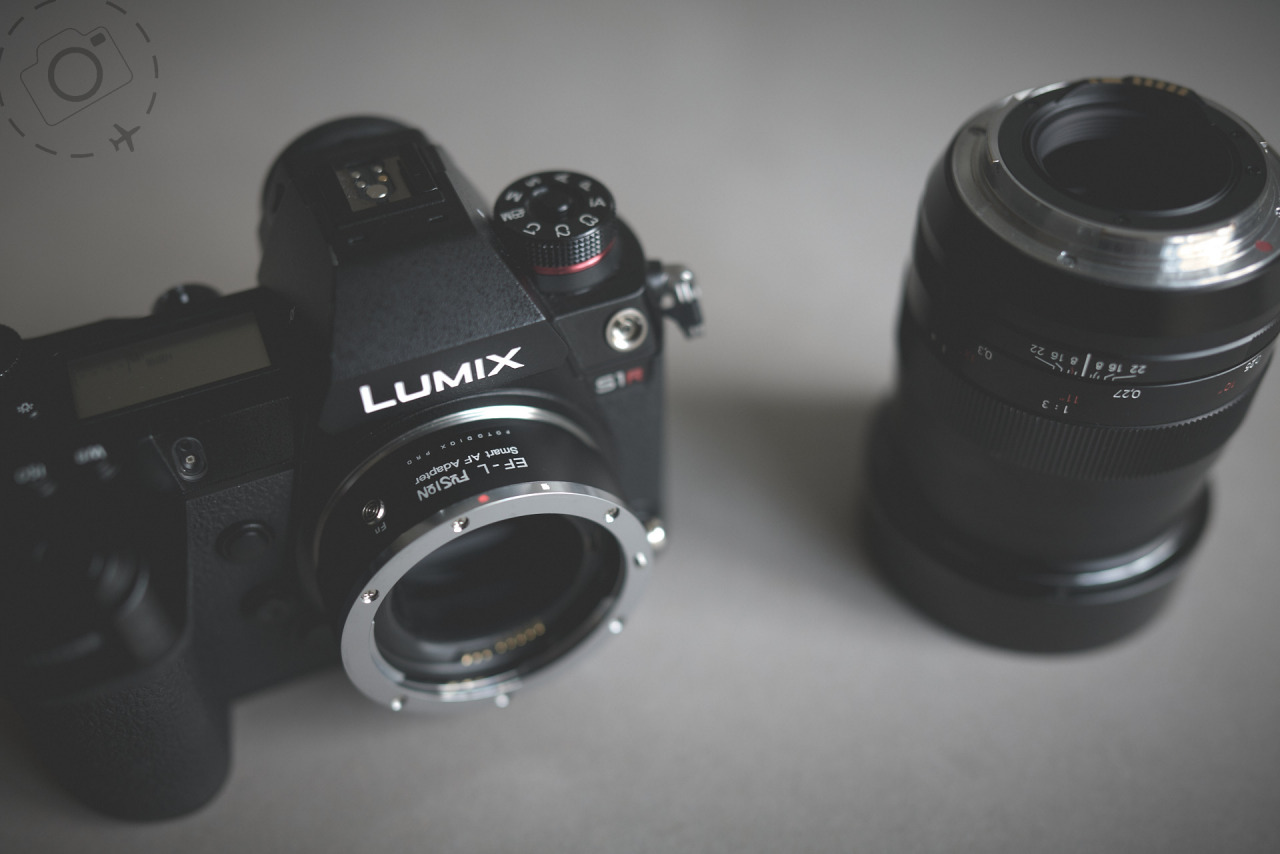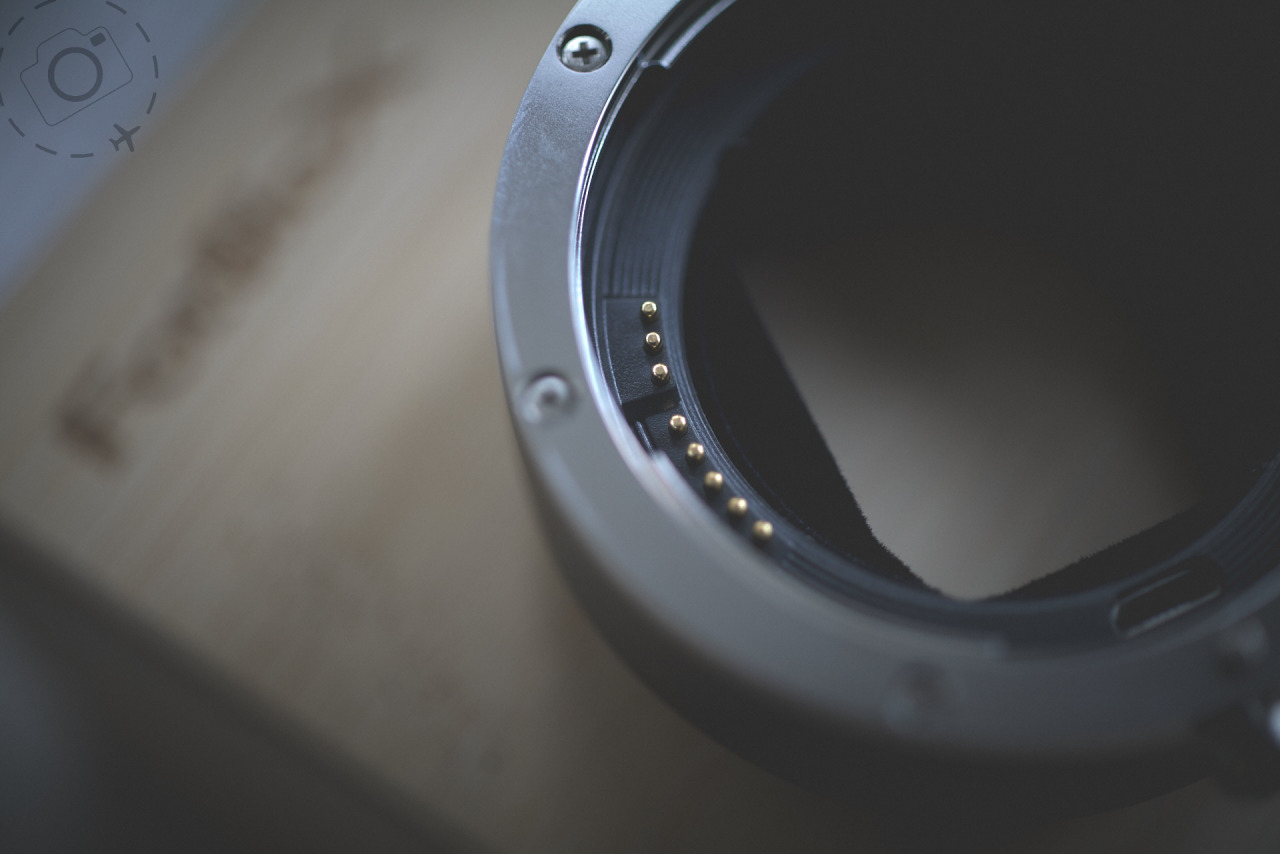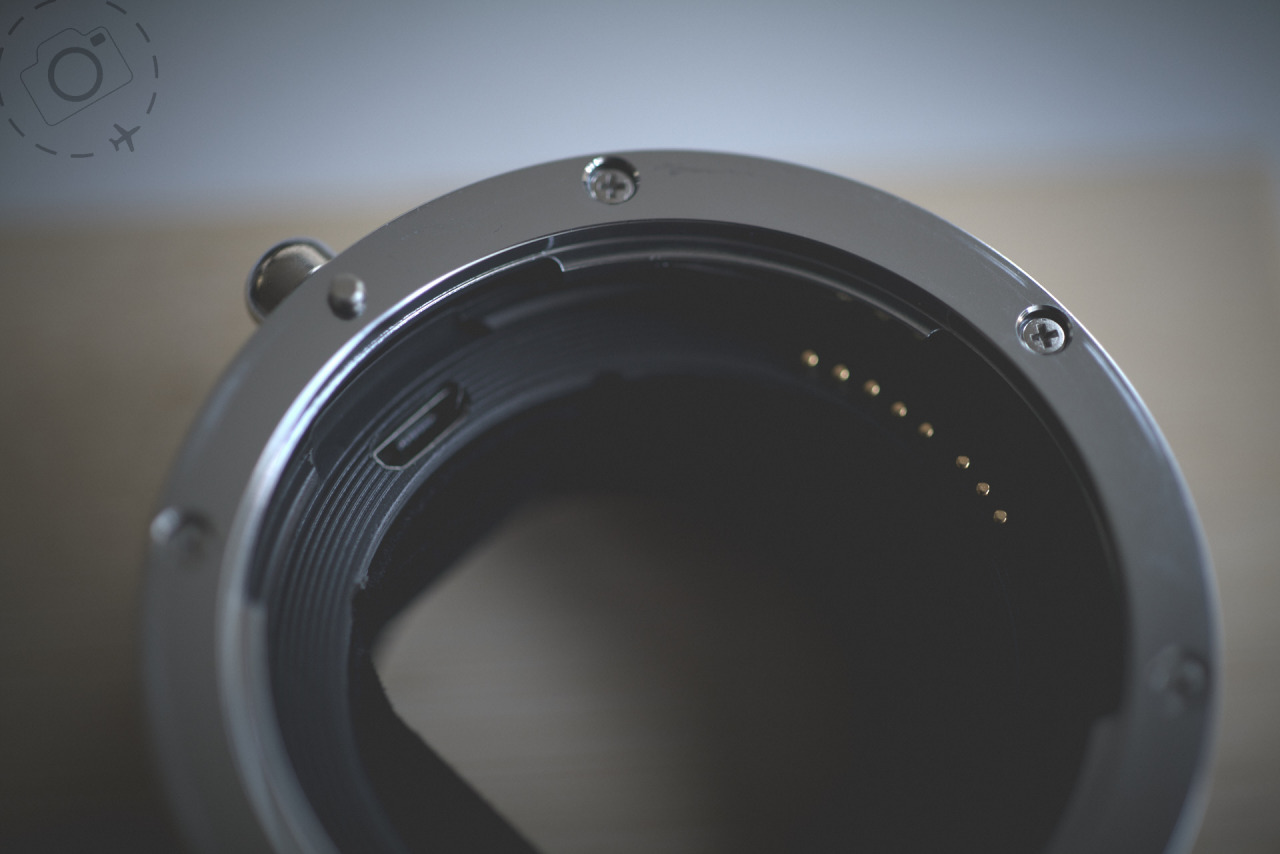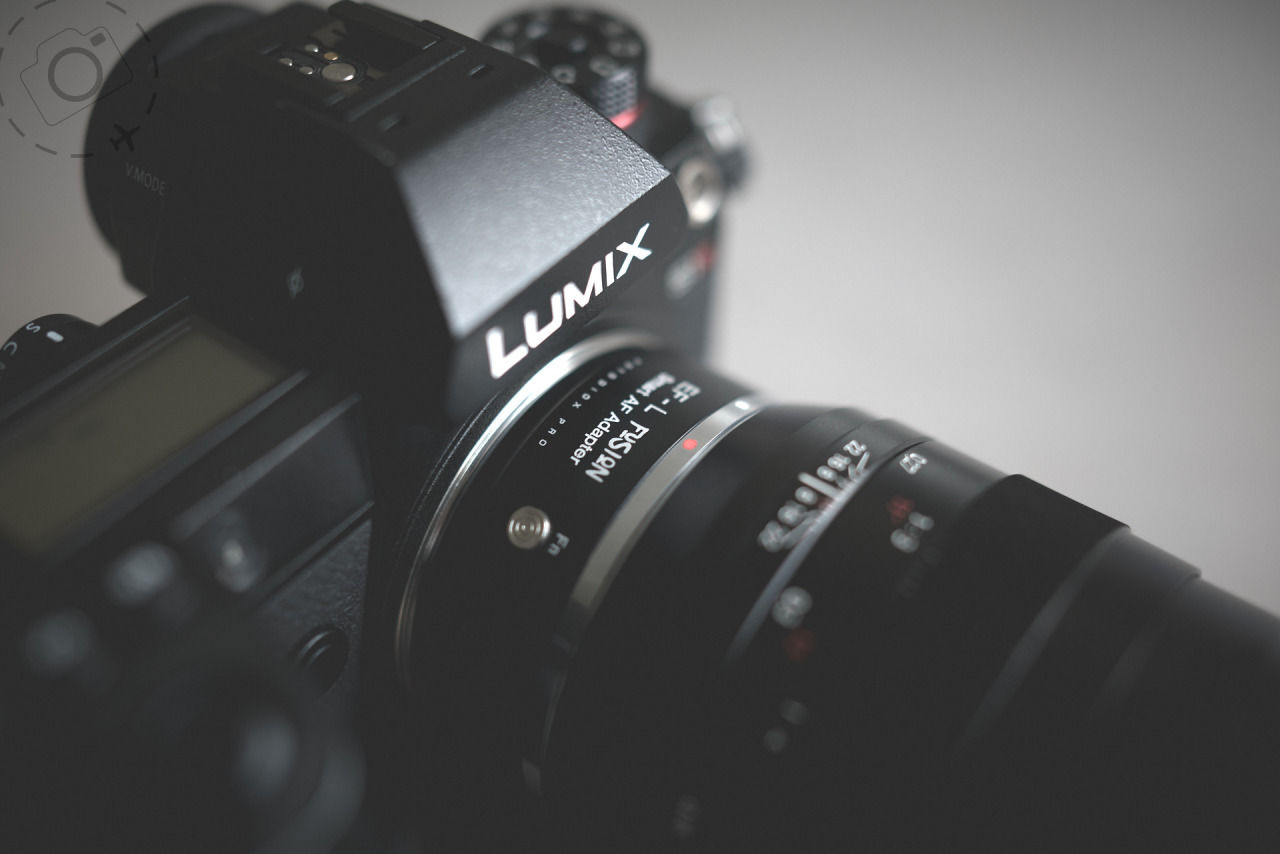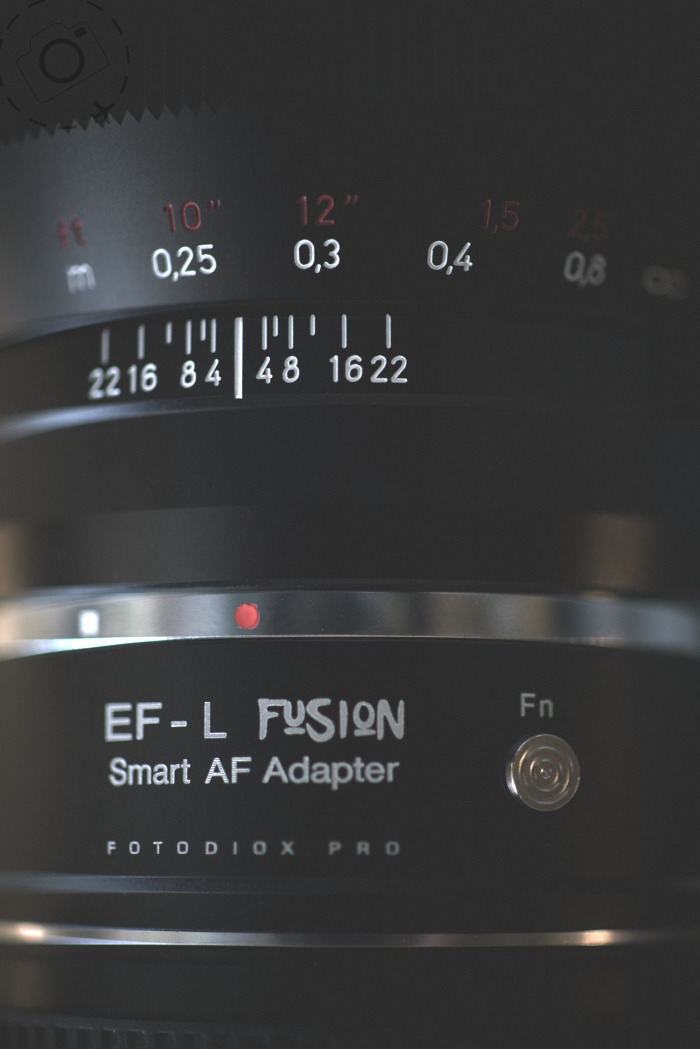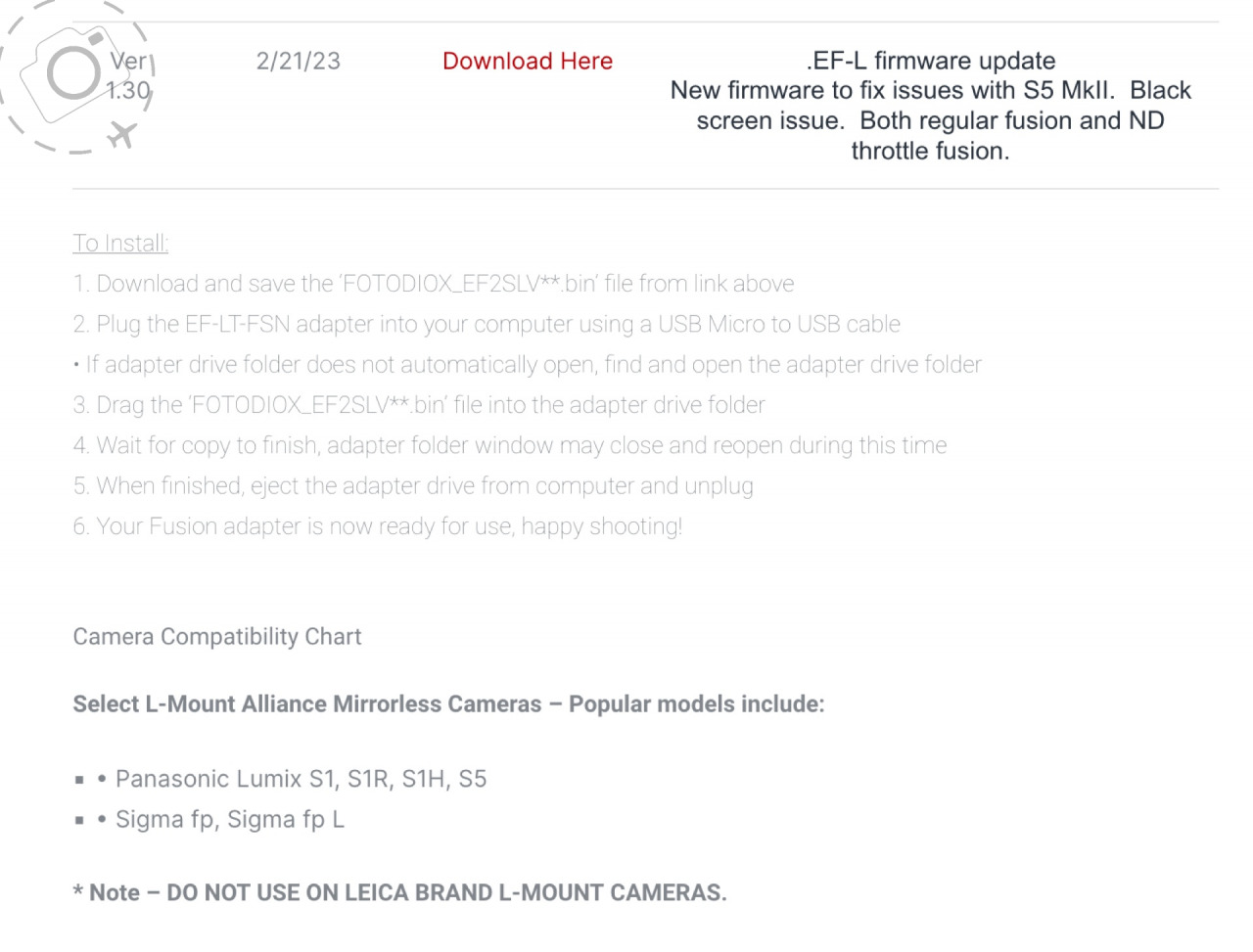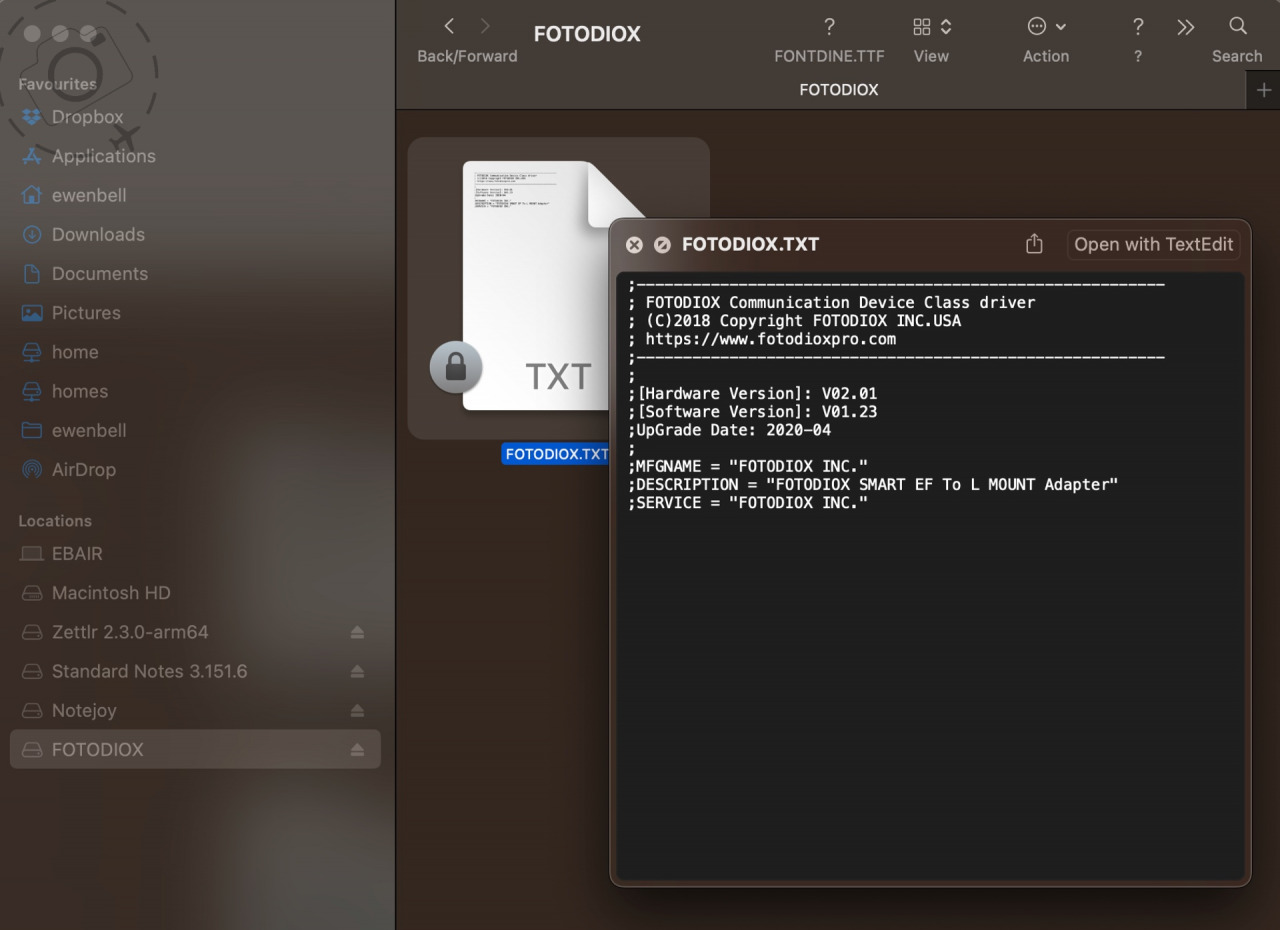 Please Share Your Thoughts