Kathmandu is a great place for initial acclimatization to the charms of Nepal. And the charms are many. Here in one city you'll find a taste of nearly everything Nepal offers, from the devoted traditions of Tibetan people, the ancient culture of Newari people and the generous nature of Hindu followers. The local word for temple is Nath, and you can go crazy just visiting a fraction of the temples in Kathmandu. Temple fatigue is a genuine likely hood, so plan your travels to take in variety rather than quantity. In between the temples and crowded streets are little pockets of street markets where fresh produce and cheap textiles are hawked to locals.

Thamel is the old town where the streets are narrow and tourists abundant. In some ways Thamel is charming, but in other ways it can feel phoney. Too many tourists will have that effect, and giant Carlsberg signage looming above the Tibetan textiles and DVD stalls does detract from the old world charm. But that's what tourism in Kathmandu is about today, and you can treat this a photogenic story of it's own. With a little effort you can easily find the real Kathmandu however, a city where a cup of tea is still more appealing to locals than Carlsberg or Coke.

If you have the means to get out of Kathmandu city and explore smaller towns in the Kathmandu Valley then you'll be well rewarded. The further from town you travel the less you'll be running into other tourists. Very small towns in the regions may lack the grand Durbar Squares of Patan and Kathmandu, but they are wall to wall with real Nepali people, and their goats. This is a real slice of life in the valley. For ex-pats living in South-East Asia the flight to Kathmandu is pretty short and direct connections are possible from Bangkok, Singapore, Delhi, Mumbai, Bahrain, Doha and Kunming.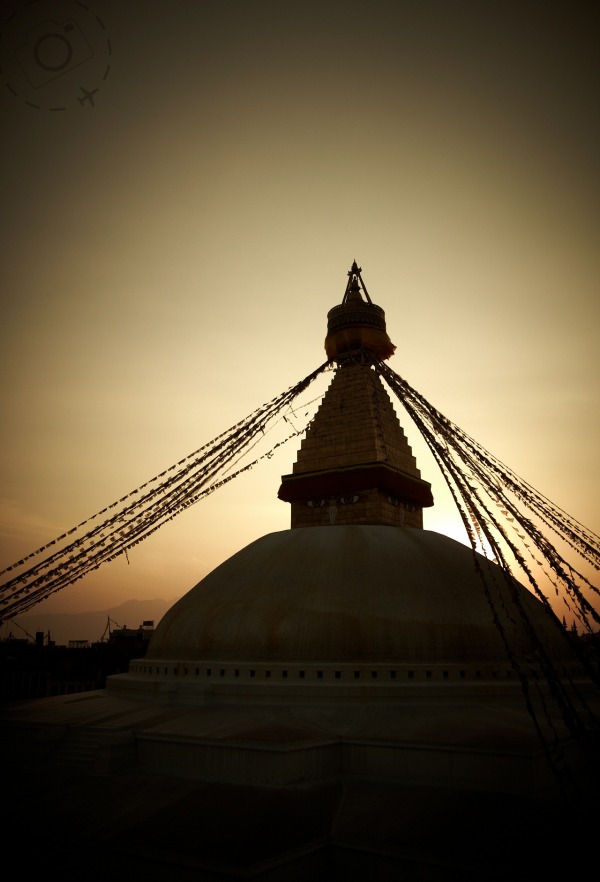 So here's my hot list for what's worth shooting around town if you have a long weekend to spend in Kathmandu.


Pashupatinath
Will the real sadu please step forward? There are some genuine articles here, living out in the back quarters where tourists find it pretty dull. On the main pathways you'll find the fake sadus approaching tourists and asking for money to take their photo. The tradition of sadus is deeply important for Hindu religion, as these are men who have left their communities to study enlightenment. Real sadus are effectively holy men without a home, and they rely on the generosity of others to continue their journey. Giving a few rupees to the real sadus is just plain courtesy, and in that context taking a photo can be considered part of the cultural exchange. It's one of the few times when money and photos come together as a traveller.

Giving money to the fake sadus however is bereft of any cultural connection and is ill advised as they however much money you give they simply want more. Each year around late February a Hindu festival brings hundreds of real holy men up from India to celebrate the spiritual importance of the date, and you cant move without tripping over a sadu. It's quite lovely.

Putting sadus aside for a moment the cultural charms of Pashupatinath are the iconic Hindu elements. Shiva temples dot the hillside facing towards the river, and the river itself is black with the charred remains of traditional cremations. On any day of the week there are several funerals taking place here. Pashupatinath is one of the most revered places for a funeral, and yet the families know that it's also a beacon for tourists. Travellers taking holiday snaps of someone's cremation is a bizarre product of this intersection of culture. I choose to keep a distance from the families and their grief. Without express permission to be there, such as being invited to document their story for a memorial, it would be inappropriate to poke a lens deeply into such an intimate moment of their lives.


Swayambhunath
Monkeys are not the attraction, it's just a fabulous place to watch the morning light unfold and capture images of buddha, candles and prayer wheels. This Buddhist temple is a little bit out of the way, which makes it especially nice in the early mornings before the tourists turn up. It mainly attracts locals devoted to the temple, plus a few devoted to their physical fitness. To one side is a few hundred steps that rise dramatically up the hill, and to the other side is a nice road that your taxi can use to drop you closer to the top. Swayambhunath is typical of Buddhism in Nepal with a blend of Hindu and Buddhist traditions taking place simultaneously. Once the sun comes up there's light streaming through the temples and statues, along side priests offering blessings and butter candles being lit for enlightenment.


Shree Gha Stupa
Tucked into the lanes of Thamel this is a haven for pigeons and an easy to reach example of the Nepali stupa. A large white dome topped with a central tower and the Eki, a curious squiggle that appears above the Nepalese eyes. It represents the one-ness of all life, and the wisdom of sight that comes from the mind. This stupa is very small compared to Boudhanath or Swayambhunath, but it's easy to reach if you're staying in the Thamel area and gets mostly ignored by all but a few thousand pigeons. Flutters and feathers are fertile material for capturing motion with a backdrop of classic Kathmandu spirituality.


Boudhanath
One of the most well recognised and most photographed icons of Kathmandu, Boudhanath is a monument to Tibetan Buddhism. A massive stupa is surrounded by small monasteries, shops selling Tibetan artefacts and opportunistic cafes. Unlike many touristed sights around Kathmandu there is a relaxed feeling as you wander the site, without hawkers or fake guides. The Buddhist way is evident from the moment you arrive. Devoted Tibetans come here to walk and chant, circling the stupa over and over, around and around. Their prayer wheels and voiced blessings are part of the atmosphere and part of the sense of calm.

Visitors are welcome to enter the stupa and walk along the upper level. Here too monks will visit and chant, alongside families and tourists. Photographically there are a million potential angles on offer, with long runs of prayer flags, the eyes and eki that overlook the stupa, the procession of pilgrims and flutter of pigeons. From any number of roof-top cafes you can enjoy a cup of overpriced tea while you snap magnificent views of Boudhanath. A genuine wide angle is essential here, effectively 24mm or wider. 16mm wide angle works nicely, taking in the context of the stupa as the city has grown around it.

On a clear afternoon the sun sets opposite Cafe Paradise, allowing photographers to dip the stupa into a silhouette. If you want the reverse shot, with clear blue skies and brilliant white stupa, you need to hit the cafes around 3pm and use the strong light. As the afternoon winds on the angle of sun dips low and the surrounding buildings cast shadows into the scene. Some of the monasteries that border Boudhanath are very welcoming of photographers, allowing you to take images of their golden statues of the Buddha, Rinpoche and gurus.


Bhaktapur
This is a very large Newari town with long streets filled with crafts, trade and tourists. Most come to visit for the day since the new highway has reduced the travel time from Kathmandu to just 1 hour. Better to spend a night and enjoy the 4pm produce markets on the streets, the long shadows in Durbar Square and the morning light the following morning. Pottery crafts are a major feature of the town, although the central pottery square has seen enough cameras to make the craftsmen wary of cameras. Other parts of town are less of a problem and you can find plenty of genuine interactions and opportunities to meet the locals. Small temples hidden off the street, impromptu ceremonies and children tending goats are common sights if you take the time to walk through the town. As you approach one of the main squares the local shops give way to souvenir vendors and "spice merchants", but on the whole Bhaktapur is still a gem.


Patan Durbar Square
The museum is lovely and a respite from the constant hassle of young men claiming not to be a tour guide. If you can escape the barrage of "Hello Sir Can I Help You?" (which really means "how much money have you got, because I want it?" the architecture is lovely and the surrounding side streets are fascinating for shops and the real life of locals. Entry is 250 rupees, a taxi between Thamel and Patan should cost 500 rupee or less. You can't leave Kathmandu without a detailed exploration of one of the Durbar Squares, and Patan is definitely the favourite for photographers.

There are guest houses in the Patan area for travellers who want to stay somewhere other than Thamel. Spending a few nights in the district is perhaps too much time for most people, and the traffic jams around Patan are even more chronic than across the river. You're better off staying in Thamel where there might be more tourists but the food is better and you have more diversity within walking distance.


Khokana & Bungamati
The word is out on these towns. A short drive from Kathmandu you meet the confluence of urban and rural, two towns that still retain a lot of Newari architecture but are increasingly the focus of bus groups. This makes it difficult to capture candid images of the locals, who have decided that paying an entrance fee for the towns is not enough and they might want a payment for photos as well. More rewarding than coughing up cash for clicks is to head out of town and wander a few fields. School kids preparing for class enjoy the distraction of cameras and all the better if you can send them back the prints.


Kalimati Vegetable Market
Few tourists head out this way, and those who do are rewarded with a treat. Bicycles load up with farmers produce and head into the streets of Kathmandu. Locals come in drives to shop for their daily needs. The action starts early, as soon as the sun is up, and by 9pm things are winding down. The direct sales section is closest to the road and is full of colour and characters. The people here really are lovely. A section behind them is the wholesale area and trucks mingle with bicycles as goods are rolled in and wheeled out. A great way to fill a morning and fill your memory card with colour and life.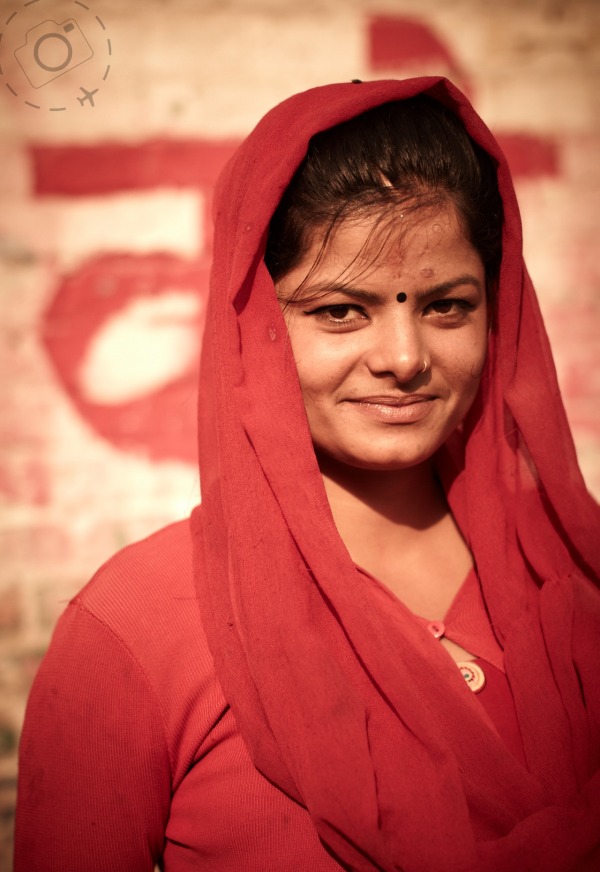 Kathmandu Durbar Square
This makes the favourite list not because of the square itself, but because of the manic streets that lead into it. To one side is New Road, where you can find any last minute camera supplies ranging from memory cards to a spare DSLR. To the other side is the most intense shopping streets of Kathmandu filled with pots, pans, spices, scarves and an abundance of fresh produce. Each day around 4pm the street stalls hit their peak with narrow lanes made impassable to traffic by ladies selling baskets of vegetables.

Durbar means palace and so you'll a palace square in any reasonable sized city. Kantipur is the traditional name for Kathmandu, and this was an entirely different city to Lalitpur (Patan) across the river. Today the two cities are a continuous meld of roads. Kathmandu Durbar Square has some impressive architecture and pagodas, but the square itself has invaded by fake sadus and mobile souvenir touts. Foreingers pay 750 rupee for the privilege of being hassled, while locals pay 150 rupee. Patan's Durbar Square is more photogenic however and cheaper.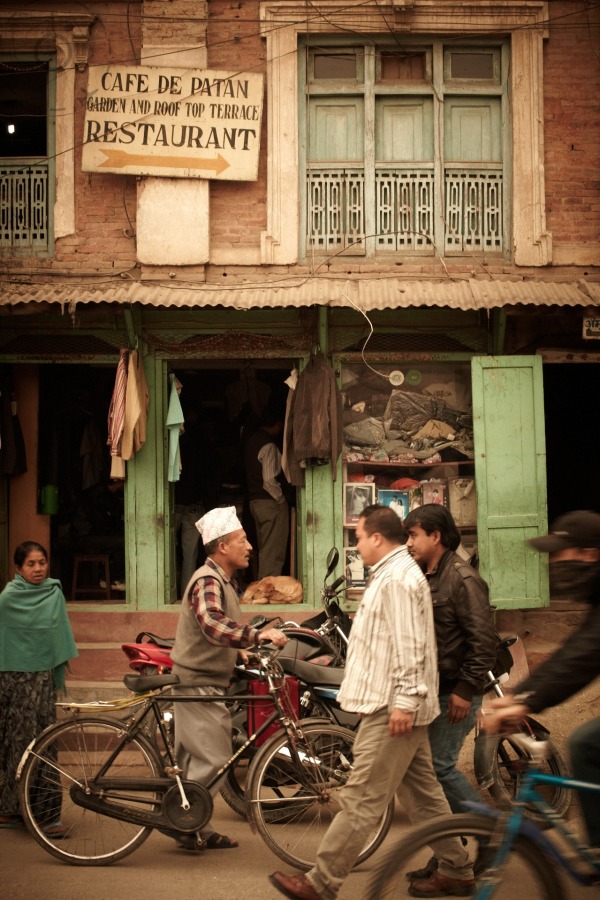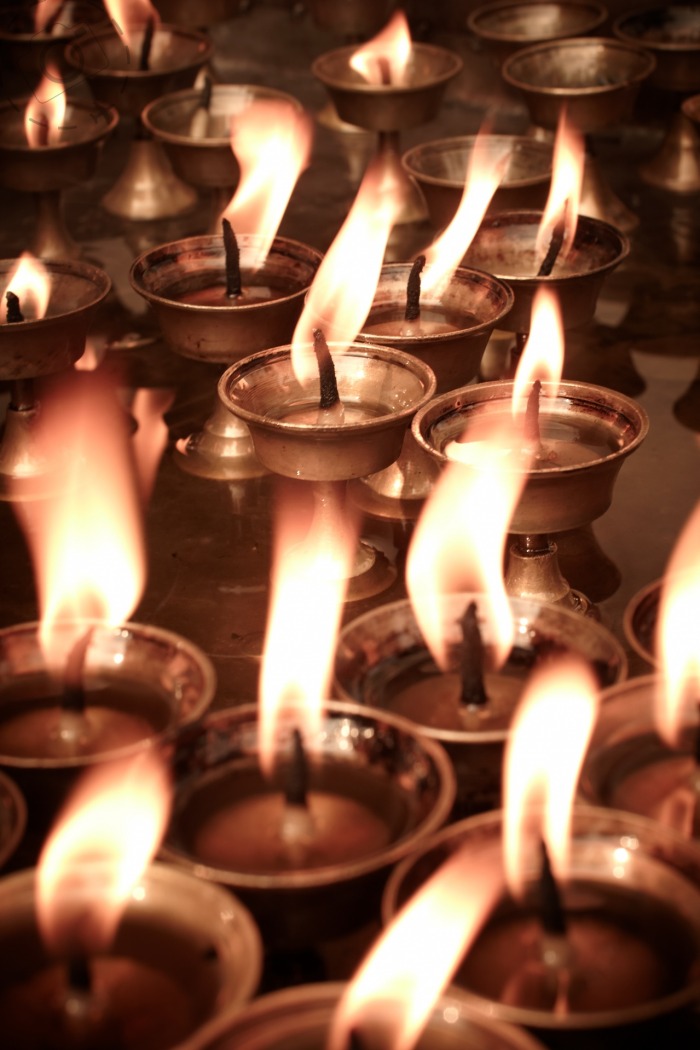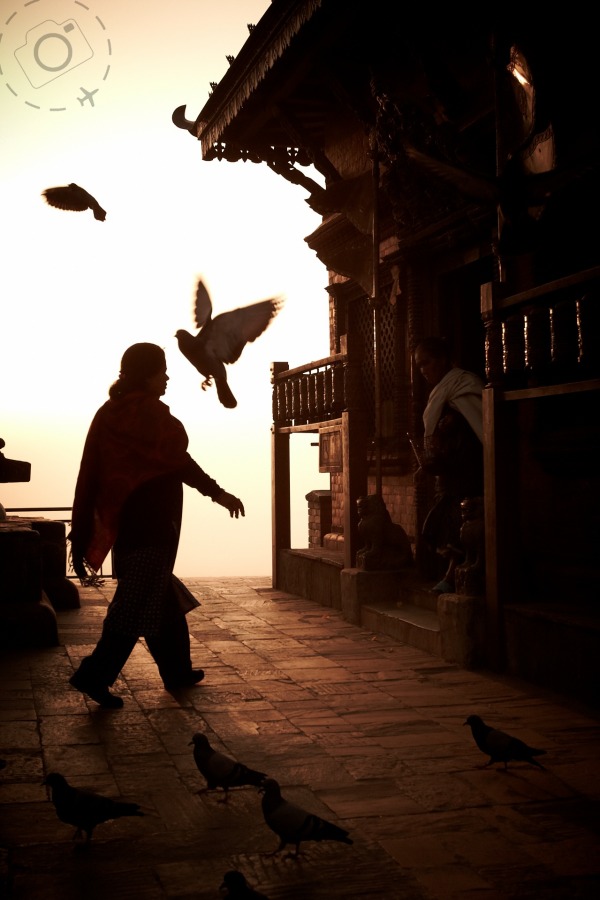 A Few More Pics

Photo essay from Kathmandu
ewenbell.com/editorial/Chaos+in+Kathmandu

Photo Essay on Newari Villages
ewenbell.com/editorial/Newari+Villages

Photo Essay from Kathmandu Valley
ewenbell.com/editorial/The+Low+Road

Please Share Your Thoughts