I am giddy with energy and love for Hobart. It's like finding a long lost cousin and then discovering she's super cool and fun to hang out with. For over a week I've been down in Tassie to shoot some beautiful people and treats at Frogmore Creek Wines, and then to spend four days running a food photography workshop.

For over a week Hobart has shared her charms and made each day even better than the last. I feel lucky to have had a chance to be so busy down here, and so pampered.

It's been a few years since I first started to design these long form workshops and I love what we've achieved. I received a lot of requests to run short workshops, just one day events to give people a taste for the real thing. I rarely do them because I want more than a bite, I want to savour the whole meal. That's my nature and that's how we run the food photography sessions.

Immersion and indulgence are the key ingredients to my workshops. A lot of really talented stylists and photographers will do one day events, but I find the day is very short and there isn't enough time to dig deep into the discussion. Or the setting is not conducive to getting dirty with the details, as people can be a little shy in a room full of 20 strangers who just want you to get out the way so they can shoot.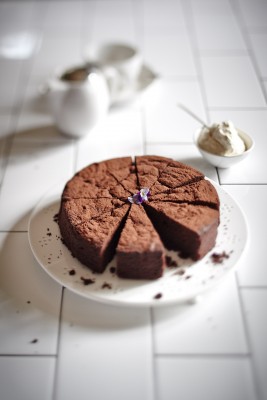 My idea of workshop heaven is very small groups, and for the food photography gigs we think six is a good number. Enough people to find some great company for the four days, but few enough to get a chance to shoot without bumping elbows. Intimacy leads to inspiration.

In Daylesford we spend the entire workshop at a gorgeous little farm house, and there are multiple zones in which we can shoot at the same time. We break into teams of two and start applying the fundamentals right from the first arrival. In Hobart we are privileged to work with Severine and Rodney at The Agrarian Kitchen where there is a gorgeous shoot zone behind every corner. In the King Valley we take over Dal Zotto Winery and turn their divine trattoria into a warehouse scale studio.

Location is so much a part of the inspiration, and arriving somewhere new to feel a flush of giddiness and excitement helps to kick the creative process forward.

One day is never enough. It's hard for people to take time off work and invest their time into a longer workshop, but equally the one day events lack the depth of commitment that will lead to real change in your photography skills. We want to go a lot further than just picking up a few tips. By leaving home and spending a few nights shacked up in a farm house you get a chance to switch off the usual distractions, to immerse yourself in your own journey and open the door to deeper discussions.

I love the questions that come up on these workshops. I have a handful of prepared sessions to guide the program along, naturally, but I think the really valuable moments are when one person in the group asks an insightful question and we spend the next half hour exploring those implications. No two people are on the same journey, so the questions are important. Having four days to encourage that discussion is something I enjoy, and I never really know where the discussion will take me.

I spent many years as Editor at Large for Digital Photography, so I gained a very wide base of experience about the gear and about shooting styles. I also see a variety of ideas and cameras across all my tours and workshops, so I can offer a non-partisan perspective on the technical matters. I work in the industry and work hard, so I offer a commercial perspective most times and an artistic perspective when possible.

There are no right answers to most questions, there are only ideas and experiences. Being a better photographer is a highly subjective assessment. I just want to help my people find the right answers to their questions, to express their own vision. The camera is a paint brush, it creates according to the will of the person holding it.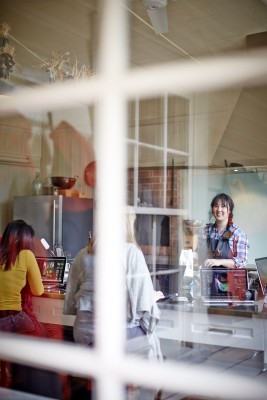 Where my skills are a depth of knowledge on cameras and light, the other half of my food photography workshops is where the depth of creative knowledge emerges. Iron Chef Shellie is one of those quiet souls who prefers to be behind the scenes instead of in the line light. And she's amazingly talented. At Agrarian Kitchen this week I had all the essentials in place for a beautiful chocolate cake shoot, I just needed someone with serious talent to style the scene. Shellie was in the kitchen preparing lunch and jumped across to the dining room for ten minutes to style the cake, and the results were stunning.

One photographer is not enough. Shellie is the secret ingredient to a successful workshop, offering a little ying to my yang and completing the double act. Together we balance the technical and creative, the lovely and the light, the styled and the composed.

One workshop may not be enough, even after four days. I love seeing familiar faces return to enjoy a new part of Australia and reload their creative inspiration. It takes real work to progress and improve your photography, work that is hard to prioritise when you're busy in the real world with family and commitments. Returning each year to enjoy a new workshop is one way to dedicate a little time to yourself and reconnect with your artistic focus.

I ran my first photography tour in 2005. I've learned a lot since then. It's become a part of who I am and an opportunity for me to photograph for love instead of work. I became a photographer because I wanted to share what was beautiful in the world. During these workshops I have no clients, no editors and no books to align my work against. I shoot for me and for the love of food.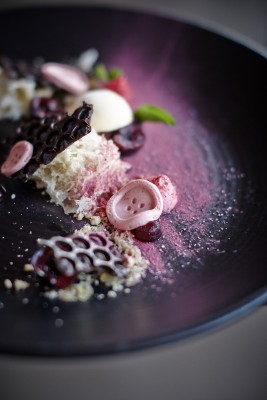 Never forget that food photography is not just about the food. It's about the place, the plates, the produce and the chef. This week I had the pleasure to chat with Luke Burgess at Garagistes, to enjoy an Ice Riesling with Ruben Koopman at Frogmore Creek and spend an evening chatting about art with master mud-slinger Ben Richardson. Ben makes the tableware for Garagistes, Pilgrims, Pigeon Hole, Agrarian and many others. He's an inspiration, a true artist who digs deep to make a connection between his work and his clients.

In spite of an amazing collection of chefs offering their food for our cameras this week, the stand out dish was in fact prepared by our very own Iron Chef Shellie. Using the garden fresh herbs at Agrarian Kitchen and locally sourced lamb shoulder she roasted up a magnificent lunch that will live in our memory for a long time to come. I still cannot remember a better lamb roast in my life, and in the words of Rodney himself "You even made bean salad look pretty!"

There's more than just one factor that makes a four day workshop so wonderful, but hopefully you can appreciate why one day is not enough. Sitting around a farm house late in the evening, with a healthy supply of Shiraz and watching our hard work turned into poster sized prints, you have a chance to explore the art of photography and not merely the act of instagramming your coffee. Most importantly, you have four days with which to develop your skills and go home a better photographer.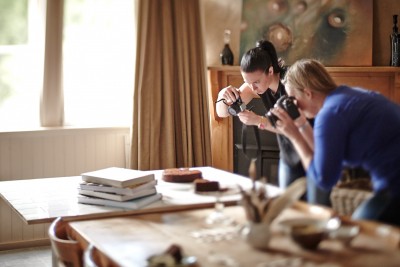 Please Share Your Thoughts