Bhutan Photography Tour
The festivals of Bhutan are one of the most unique photographic experiences in Asia. Immense colour, drama and culture. This tour explores both the intensity of festivals and the peacefulness of the countryside. Avoiding the easy to reach festivals of Paro and Thimphu we head east to Bumthang. Along the way the itinerary gives us time to learn about Bhutanese people and traditions. On arrival for the Bhumthang festivals we'll be ready to engage with the Cham dancers.

As always the group size is limited to a very small number of people, just 8. We wont be spending all day driving across the country, but will have time as a group to talk about our work, discover new techniques and share some one-on-one time to help you with your creative journey. Think of this Bhutan tour as a festival of photography, not just a festival of the spirit. The tour starts and finishes in Bangkok, and includes ALL meals and the return flights between Paro and Bangkok.

October 30 - November 13, 2017 (Jambay Festival)
One Place Left
Maximum group size of 8, includes Bangkok-Paro return flights, priced at US$7,950
Checkout the PDF
Ask a Question
Click here to Book
---
The World's Best Photo Tours
You won't find a better tour experience: Unmatched knowledge of the locations and local support, hand crafted experiences that run only once every one or two years, our experience teaching the art of photography and a commitment to smaller group sizes.
---
Itinerary

Day 1 | Bangkok
Our journey into Bhutan is based through Bangkok and we meet on the evening of day 1 before flying into Paro the next day. The airfare into and out of Paro is included in the tour.

Day 2-3 | Thimphu
We have an early morning flight to Paro and then a slow drive through the countryside to get familiar with the landscapes. Normally this drive takes about 1 hour, but with a group of photographers we like to take all afternoon. Once in Thimphu we'll get acclimated to the pace of life in Bhutan and visit some local spots for photography and discussion. Aside from acclimating to the Bhutanese culture, Thimphu has some beautiful temples to visit and will help us prepare for the cultural immersion of Central Bhutan.

Days 4-8 | Bumthang
We catch an internal flight into the heart of Bhutan, arriving in the Bumthang region and spending the next five days exploring the landscape, the people and the festivals. The big one in town will be Jambay, but we will visit smaller towns in the region as well and seek out the quiet moments. We stay in a lovely guesthouse that is welcoming, warm and absolutely delightful. They make their own apple cider and beer, in addition to some great meals :)

Day 9 | Trongsa
This drive is beautiful and dramatic with lots of scenic stops along the way. Trongsa is a major highlight of the journey with my favourite Dzong of all Bhutan dominating the view. The chance to see monks engaged in their traditions is excellent, and there's often a chance to see monkeys engaged in mischief too.

Days 10-11 | Phobjikha
This secluded valley gets really cold at night but we'll be cosy in a farmhouse with log fires and hot stone baths. The valley still continues with a very basic rural style and offers us a chance to really slow down and contemplate the art of photography. This is home to the potato farmers and the Black Necked Crane, the latter of which will be spending the winter in the valley and likely to be seen from a distance.

Day 12 | Punakha
We break up the drive west with an overnight stop in Punakha where one of the most beautiful dzongs in all of Bhutan can be found. We have the option of an early morning hike to watch the sunrise across the rice fields.

Days 13-14 | Paro
We return back to Paro for a little pampering in the most scenic valley Bhutan has to offer. We'll get up close to the scenery in a serious way by ascending the trail to the Tigers Nest. We'll have the option of horses to make the trail more comfortable, but will need to walk back down the hill after the light has faded over the horizon. The Tigers Nest is remarkable, a fitting highlight to finish our journey.

Day 15 | Departure
We leave Paro on an early flight into Thailand, hoping to arrive in Bangkok before 8pm. Exact details of our departure flight may vary according to weather conditions and we recommend you do not book onward flight from Bangkok until late evening on day 16 or plan another night or two in the city before flying home. And why not, Bangkok is a great city!
---
Highlights without the Hikes
Please note that the itinerary here is subject to changes at any time, as is the nature of the festival calendar and logistics within Bhutan. The itinerary is offered in good faith, and we'll do our best to ensure you don't miss out on anything special :) This is not a trekking tour and the altitudes covered during the itinerary are not high enough to worry about altitude sickness. The hard section is hiking to Tigers Nest, but this is completed at the end of the tour when you have had a chance to adjust to the conditions and gain a little practice on climbing trails!
A Few Inclusions
What's included for this trip? All meals in Thailand and Bhutan, the Bhutan Visa fee, your return flight between Bangkok and Paro, all transfers in and around Bhutan, the mandatory Tourism Development Fee, the Bhutan Government Taxes (35%) and all entry fees to temples & monuments. What's not include? Drinks, laundry, phones, the internet and your camera!
Checkout the PDF
---
Meet The Photographer
"My name is Ewen Bell and I love photography. Bhutan is one of those places I love returning to, reuniting with my friends and beginning a new journey. No two trips to Bhutan are ever the same, every experience is crafted to be special and leads to unique and beautiful photographic opportunities. Bhutan is a place where kindness is everywhere, it feels like home."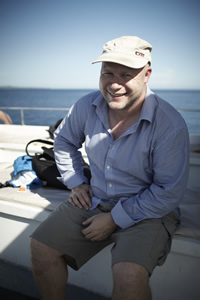 ---
Photos from recent tours

---
Feedback from Past Travellers

My best decision of 2015 was to join this photography trip with Ewen Bell and Ian Rolfe. This trip was really remarkable in various ways: the intense attention to detail in planning and execution, the 'hands on' help with the photography and the processing, plus the feeling throughout that we were able to get 'under the skin' of this fantastically beautiful country. Spending longer in one place, for example, during the Punakha festival, meant that locals became used to us and sometimes that curiosity blossomed into communication, which gave an extra dimension to the travel experience, and resulted in better photos. The visit to Gasa in the North was the first time I have ever travelled in a place where we saw NO other foreigners, and that was very special. The staff of Bhutan Scenic Tours, with whom Ewen has built up a unique relationship, fit the mould of 'perfect tour guide and driver'. Rinzi is equally passionate about the virtues of his country and in ensuring that guests leave with an equal appreciation. Nothing is too much trouble, and Kinza handled the car and our belongings as if they were eggs about to hatch. I felt so safe throughout. Between them, Ewen and Ian cover many aspects of photographic skill with diverse approaches and styles, which only benefits the client, as you have access to double the wealth of experience and knowledge, as well as strengths crossing more genres, eg, people, landscape and architecture, night photography and water. Come with an open mind, and it will be filled with ideas and images. Have no doubt that this is a trip of a lifetime, and that you will go home with a portfolio of terrific photographs, improved skills and memories to cherish."

- Alison R.
Wild Bhutan Photography Tour, February 2015

Hi Ian and Ewen, Firstly, I would like to thank you both for a really fantastic time on the recent workshop. Your enthusiasm, generosity and organization are awesome! We both had a wonderful time and learnt so much! I look forward to more trips with you in the very near future. Please add my name to your special mailing list. My feedback to you both is this... don't change a thing!"

- Ken B.
Wild Bhutan Photography Tour, February 2015

My trip to Bhutan in 2014 was my third photography tour with Ewen, and I knew I could relax and enjoy my photography, confident that everything would go smoothly and great photo opportunities would be provided. The landscapes of Bhutan are awesome and we had plenty of time to enjoy them by travelling slowly (of necessity on the narrow roads) and taking walks through the valleys and mountain forests. Our itinerary was designed to coincide with the annual temple festivals, which are a deeply cultural experience and a photographer's dream. In one village we had privileged access 'behind the scenes' and were able to fully immerse ourselves in the 3-day event. Ewen was on hand to provide helpful tips and his inside knowledge ensured that we were always in the right place at the right time. Our driver and guide were very friendly and helped to give us an insight into the unique culture and lifestyle of the Bhutanese. Our accommodation was clean and comfortable and the people everywhere were a delight, despite the language barrier. As we were advised in advance, the food was not very interesting, but that didn't matter as photography was the main purpose of the trip, and the results continue to evoke happy memories."

- Judith B.
Bhutan Photography Tour, October 2014

Travelling to Bhutan with Ewen was an amazing experience all round--Bhutan is a stunning country with breathtaking scenery and dzongs/temples in dramatic locations; the Bhutanese are such lovely people--warm, friendly and usually very happy to be photographed. Our guide and driver were very professional and such lovely people. We definitely hit the jackpot with our guide, Rinzi, who was very knowledgeable, funny and had great people skills. But the best jackpot of all was travelling with Ewen and learning so much from him about the art of 'going slow, getting closer and letting the light lead you' and these 3 concepts will stick with me whenever I pick up my camera.

Ewen is very passionate about photography, patient and a natural teacher who loves to share his immense knowledge of his craft, a trait which I found very refreshing in the increasingly commercialised world of travel photography tours. I learnt so many new techniques and a few things about my camera that made shooting even more satisfying, as well as picking up a few tips on processing of my images. I felt that we got to experience the 'real' Bhutan with Ewen--we certainly got into the heart of Bhutan and more, experienced some pretty amazing festivals and colours, and quite often we had some unexpected surprise which I loved, like chancing upon an archery tournament overlooking the rice terraces in Chimi, getting up close to see rice being harvested in the Jakar Valley in Bumthang, enroute to what was supposed to have been a short walk to a temple! If you are willing to slow down and go with the flow, a trip to Bhutan with Ewen will not disappoint. I came away with so many beautiful images of Bhutan and her lovely people, made some great friends on the trip and this definitely has been the best photography tour for me thus far. I'm now looking forward to the next one with Ewen!"

- Joyce LM.
Bhutan Photography Tour, September 2013

Having travelled to China with Ewen Bell in 2011, I thought that was the best tour ever. But then came Bhutan with Ewen in 2012. Every bit as good, and maybe better. Superb guides, drivers, and hotels with schedules carefully planned to capture the best light and activities for the dedicated photographer. Honestly, I don't know how I would improve either of these experiences."

- Will F.
Bhutan Photography Tour, October 2012

Travelling to Bhutan is and will be an experience that I will never forget. Between the endless photo ops and expertise from Ewen and the tour guide, you are guaranteed to not only be deeply inspired, but also to come out a better photographer by the end of your trip. I thoroughly enjoyed my visit to Bhutan. The countryside is beautiful, quite breathtaking, the people warm and friendly. The dzongs and monastries are so impressive, in particular those at Punakha and Trongsa. It.s a trip of a life time.

Ewen, I thank you for putting together such phenomenal trip to Bhutan. You were so enthusiastic, knowledgeable and seemed to genuinely care that group members got good photos, much better than leaders on other photo tours I have taken. We learnt how to use our cameras creatively and to always think of the composition. Now every time I look into the viewfinder, I'm thinking 'look for the light, be creative'. Thanks for an awesome time Ewen!"

- Kathryn M.
Bhutan Photography Tour, October 2012

Travelling with Ewen on a photography tour is an amazing way to experience the temples, mountains, people and culture in some very beautiful and unique parts of the world. Nepal is full of gorgeous photo opportunities - from the chaos of Kathmandu, to the serenity of Chitwan National Park, to the breathtaking Himalayas, there are so many magical moments.
The Bhutan research trip was truly out of this world. Landing in Paro was like stepping into another time and place or a movie set. Travelling around Bhutan was truly amazing, full of surprises, laughter and absolutely beautiful photographs. The entire country was full of colour, excitement and pride in anticipation of the royal wedding. Friendships formed made it even more special.
Ewen's sense of adventure and passion for photography is so inspiring and his patience for teaching and sharing means that everyone gets great shots. One of the best things about the material that Ewen publishes, whether it be a tour brochure, books, photo essays or articles, is that if you been part of a trip, whenever you see one of his photos, you're able to relive the journey again. "

- Sandra N.
Bhutan Photo Tour, October 2011

Bhutan is one of those completely different flying carpet adventures. I first went on a magic carpet ride with Ewen on his Australian Photography trip, and when offered the chance to go to Bhutan. It was never going to be a no. What makes this trip unique? The small group, getting to places not on the tourist maps, adventure of immersing yourself in a very unique culture. Plus; having Ewen there to pick his brain even on the smallest of photography tips is amazing. You could use all the cliché in the world to describe this trip, but I don't think they would fully cover it. In Bhutan, you are almost at the top of the world, enclosed by mountains. There is no better way to see it, then this. Expand your view of the world and learn a lot about photography at the same time from somebody with patience and passion for his trade. Oh, and the extra bonus you may even come out with some awesome happy snaps to relive your adventure and some pretty cool friends."

- Michel M.
Bhutan Photo Tour, October 2011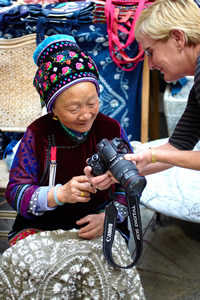 Read more from past travellers and the media
---
The World's Best Photo Tours
You won't find a better tour experience: Unmatched knowledge of the locations and local support, hand crafted experiences that run only once every one or two years, our experience teaching the art of photography and a commitment to smaller group sizes.
Beginners Welcome
These tours are not just for advanced photographers, we love welcoming beginners to the craft to help them fast track their creative abilities. Sharing what we know and giving other photographers a truly wonderful experience is the best part of running these tours. If you're ready to learn new skills while you travel then this is the trip for you. If you want to spend quality time with like minded people and enjoy the sharing of knowledge and experiences, then we would love to have you along.
8 is Great
If you have to share a tour with dozens of other photographers, then it's just a tour instead of a photo tour. Smaller groups mean less drama, more fun and are infinitely more rewarding. My first responsibility is to ensure every person on my tour gets plenty of my time and advice, and with fewer photographers in one place you will come home with better photos and the best light :)

Small isn't just good, it's great!
---
How To Book
If you have a few questions and want to chat to Ewen, just click the button below to complete the booking form and deposit. Once you've paid the deposit of $1,500 your place on the tour is confirmed. If you wish to upgrade to a single room we can add that to your booking as well.


Checkout the PDF
Ask a Question
Click here to Book