2019

The Book
April 2019
Just maybe the biggest challenge I've ever taken on - producing a magnificent 264 page hardcover book that represents a decade of my photography and a life worth of wisdom. It's now officially released and you can buy it on my website :)


Arctic Scandinavia
February & March 2019
We don't just like the Arctic. We LOVE it. Every time we run a tour up north we fly in for a few weeks and it's all work work work and we never get to spend enough time with the people we really care about. This year we made a new plan, to work on a special secret project for a few months and simply enjoy the frozen winter. So we stayed for three months and ran a tour and spent lots of time photographing a new project.


Bhutan and Lumix
January 2019
I've been amazingly lucky to spend a lot of time in Bhutan in recent years, and this trip was something really special. I had to keep quiet about it at the time, but can now share the love for a special project with Lumix to launch their new S1 camera system. I took Ray Martin on a trip across Bhutan to capture the culture and charms with the new S1R. See the video and find out what Ray thinks of the S1R.

2018

Himalayan Nepal
November 2018
Nepal is one of the most rewarding places in the world for photography, and we had a great band of travellers along for this journey into the mountains. We mostly get around my jeeps and vans, but sometimes go for a bit of a walk up a hill to chase great views. We don't trek and hike though. It's a trip full of wonderful culture, beautiful faces and yummy food.


Kenya Safari
September 2018
Was lucky enough to run another Kenya safari in 2018 and get a chance to push the Lumix G9 a little further than last time. It's amazing to me what a difference it makes having 12 months to get to know a camera better, and especially when chasing difficult to shoot birds. Take a look :)


Bird Nerd
August 2018
This month I launched a new hub for my photography, the Bird Nerd page. It's just a collection of links to my bird related photo essays, avarian features and the new Kenya Bird & Wildlife Tour. I've done a lot of lovely bird photography recently and hope to do a lot more in future.


Uluru Masterclass
July 2018
Years in the planning but only 6 days in execution. We ran our Uluru Masterclass, with Ian Rolfe, and spent a week in one of our greatest national parks shooting from dawn to dusk, and sometimes well into the night. Was excited to shoot the star trails above Uluru and have the joy of capturing so many wonderful landscapes and wildlife. A great group of people and a wonderful experience.


Grand Outback Adventure
June 2018
Still the best photo tour in the world. Private plane hopping across the Australian Outback, amazing landscapes and destinations on the ground, immense wildlife and cultural experiences. I am privileged that I get to run this adventure every year, and make it just that little bit better every year.


Tassie Trekking
May 2018
Yeah I'm not normally known for my trekking abilities, but the great thing with ParkTrek is that their walks are acheivable and their guides are great. You get a comfy place to stay each night and then drive to the start and finish of some amazing trails across Tasmania. This was a great gig and they're great people.


Regional Victoria
April 2018
We have some great scenes to shoot in Victoria. We also have some seriously big kangaroos that will make a mess of your car at 100k/h. April was not my best month of the year to be honest, between the car crash on the road and the car crash behind the scenes with one of my clients. We make it look pretty and lovely in the pics, but you have no idea what mayhem goes on to make the magic happen. I will be rethinking my client list at this point, and look towards more professional people to work with.


Norway Off The Dial
February 2018
Every time we head to the Arctic it just gets better and better. This year we returned to Norway and were treated to an amazing run of great weather. Sunshine all day and clear skies all night. Those Auroras were often timely, allowing us to shoot early and get some sleep. Later in the trip we had just the right blend of moonlight and northern lights.

#NorwayOffTheDial on Instagram

Winter in Bhutan
January 2018
There's no better time to photograph in the Himalayas than winter. Clear skies, sunshine and cool sunny days. This January we did a luxury hotel shoot across the western regions of Bhutan, taking in fine dining, fine accommodation and simply magnificent views of the Bhutanese landscape.

Winter in Bhutan via Instagram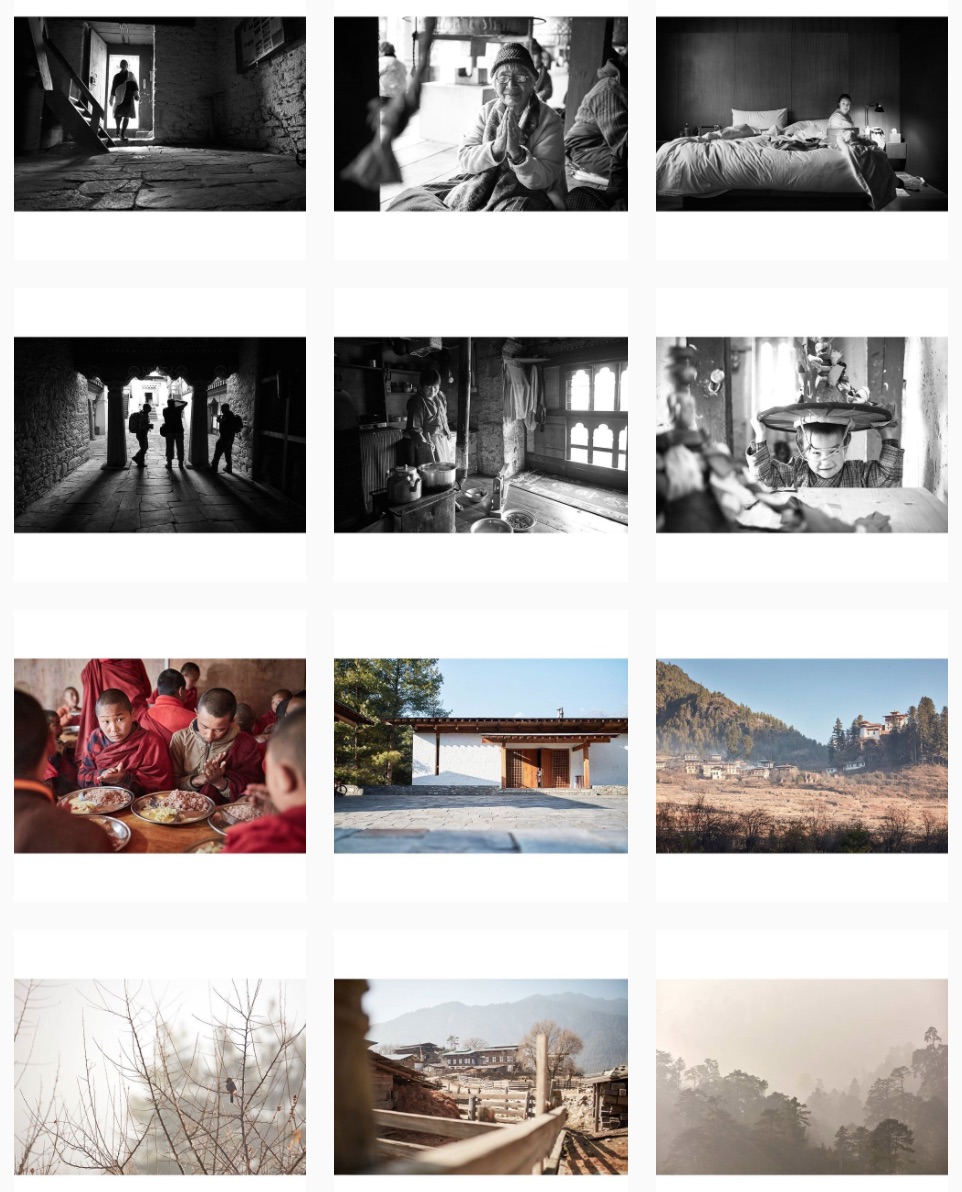 2017

The Best Bhutan
November 2017
There's only one thing that could possibly make our travels in Bhutan better than they already are, and that's a really fine group of people. I have the most amazing people on the ground in Bhutan, great places to stay and amazing photographic moments. This trip we had what could possibily the loveliest group of people to join us too. It's a tough call, we get a lot of great people on these journeys.


Kenya
October 2017
It's been ten years since I was last in Kenya, and thanks to my good friend Fredrik and his team in Nairobi we spent two weeks enjoying some incredible wildlife opportunities. For an extra treat I was carrying a new camera from Lumix which is specially designed for wildlife photography. The Lumix G9 was a rock star on this trip, proving itself a performer with even the smallest and hardest to reach little birds... and perfect for lions and giraffe and the majestic elephants :)


Ikara National Park Workshop
September 2017
This is a wonderful piece of Australian landscape, offering unique terrain to inspire photographers. We run this workshop once every two years, throwing a few new twists into it each time. This year we had some amazing air time for our guests, to offer a unique and beautiful contrast to our photography on the ground.

Photo Essay from the Ikara Workshop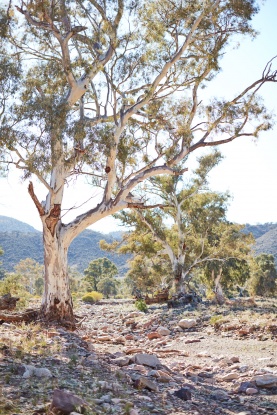 Outback Voyage
July 2017
Every year I head into the Outback with a lovely bunch of people in search of iconic Australian scenery. By day and by night. We capture the Milky Way, trace stars across the night sky and await the first rays of light in the morning. This year we went really heavy on Uluru, thanks to some very helpful folks at Parks, and did a little more helicopter time than usual as well. A great trip and we came hom ewith bags of great photos.

Check out the journey on Vimeo
Follow my Outback journey via Instagram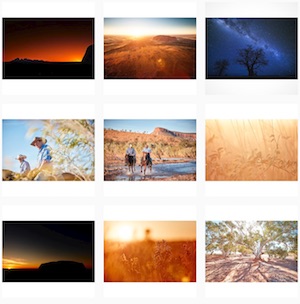 Daylesford Workshops
March 2017
Each year I run a couple of unique workshops with my partner, Shellie Froidevaux. These food photography workshops are intensive experiences, intended to help photographers and amateurs gain commercial skills. We typically get attendances from professional bloggers, portrait photographers, and hospitality industry professionals. Essentially these are people who have a strong interest and want a strong foundation of skills to take them forward. Have a look at some of our work in Daylesford this March :)

Take a look at the 2017 workshops via Instagram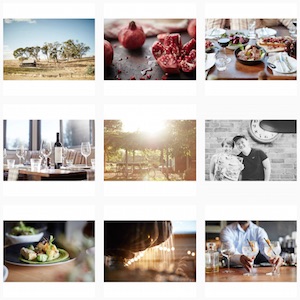 Swedish Lapland and Northern Lights
February 2017
Snow. Kanelbulle. Reindeer. Sami People. Jokkmokk Winter Market. Auroras. Amazing.


MyLibrary in Luang Prabang
January 2017
Big thanks to Dave Katague and Panasonic Australia for putting this short documentary together. It's the story of how photography is helping young Laos students to express themselves, and share the beauty of their cultures. Please take a look at this quick 5min doco :)

2016

Bhutan Portraits
December 2016
Bhutan is one of my favourite places to visit each year, if not my acutal favourite. Sometimes it's the landscapes, sometimes the festivals. This year the portraits were a really big focus for me. I had a lovely group of photographers for the journey, including the company of Bruce Percy who was shooting on film and dedicating his efforts on a series of elegant and deeply connected portraits of the locals.

Follow Ewen's Journey Across Bhutan via Instagram

Long Shadows in Rutherglen
November 2016
Shellie and I headed up to Rutherglen this November to enjoy some fine wines, great food and stellar people. We'd like to spend more time up here, the photography is lovely and the fortified reds are fabulous :)


Lovely Bits of Laos
October 2016
Luang Prabang is one of those places you hope never changes. For the most part, the town has kept it's charms and scale for the last decade. It was a treasure to see that this part of Laos is still just as gorgeous and classy as it always has been.


Namaste Nepal
September 2016
This was my first trip back to Nepal since the earthquake of 2015. It was wonderful to see our crew again, and to see for my own eyes that Nepal has coped well since the quake. I was worried there would be widespread damage, but the reality is that only some areas were affected. Most of Nepal is just fine and ready to welcome travellers.


Lonely Planet in Queensland
July 2016
I've had a lot of content published with Lonely Planet over the years, but this was my first commissioned shoot. It was kind of big deal for me. They sent out a razor sharp travel writer for this job, the kind of girl who probably could be running a law practise if they chose to do so. The weather was a little tricky but be got a window of light for the chopper flight so everything else matters naught :)

Instagram pics from our work in Cairns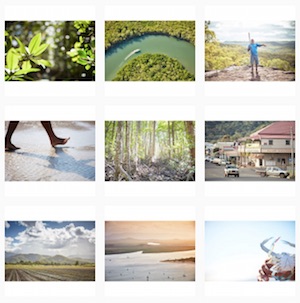 The Big Apple
May 2016
We took the new Lumix GX85 to New York and fell in love with the beauty of Black and White once more. Some cities just sing in the reduced palette of grey tones, and New York comes to life with people and tones. It's heaven for photographers.


Light in the High Country
April 2016
On a shoot in Victoria's High Country this month I found msyelf chasing an unexpected sunset. Against a miserably black late afternoon sky we'd gone up Mt Buffalo to check out some locations, when suddenly it looked as though a spark of sunlight would penetrate the weather and give us a show. We raced to a clear view of the surrounding hills and grabbed a handfull of frames jsut as the last light conceded to the clouds. It was amazing, and inspired a feature on my website...


Tromso Travels
March 2016
Norway offers some uniquely stunning coastline for serious photographers, and some challenging conditions too. It's not easy building an itinerary to follow the weather and roads of the Arctic north, but this tour was definitely one of the most spectacular we've ever accomplished. Thanks to Ian Rolfe and Shellie Froidevaux :)

Instagram feed from Tromso and Lofoten

Nice Ice
Feb 2016
Iceland treated us to a spectacular showing of colour and light this year. Some journeys help to remind me that I am lucky to have experienced the travel and inspiration in my life that I have. Never take anything for granted.


Biggest Little Bertha
Jan 2016
What seemed like a straight forward studio shoot turned into an epic marathon of photography and styling, as a shoot list of 30+ recipes turned into a triple play with over 90 shot designs by the time we wrapped the job. I've never seen so much cake, slice and edible flowers in my entire life. Big thanks to the gents at Little Bertha for being so great to deal with, and for being so good at what you do too!

2015

Fiji Five Stars
October 2015
You never know how it's going to work out when you team up with a new writer you haven't met before, but Michael Harden turned out to be excellent company as we tumbled from one ridiculous scenario to another across the islands of Fiji. At the beginning this story was looking like a shipwreck, but it all came good in the end thanks to a couple of great properties, a handful of marvellous chefs and one whole day of sunshine.

Food & Travel UK feature on Fiji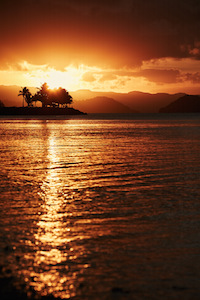 Flinders Ranges Landscapes
September 2015
I love working with ian Rolfe on photography workshops, and together we make a formidable team that covers a wide range of styles and influences. Our workshop into the heart of the Flinders Ranges was spectacular, bespoke and richly rewardings. We had great light, a fabulous aerial shoot and met some wonderful farmers who make a living on the plains between the ranges and the outback. And we'll do it again in 2017 :)

Photo Essay from Flinders Ranges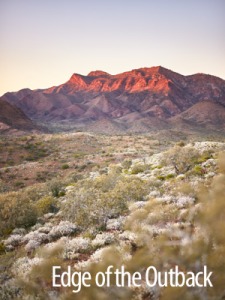 Eat Everything in Bangkok
August 2015
Street eats are my favourite thing about Bangkok, and in August myself and Iron Chef Shellie hit the streeets for a solid week of culinary immersion. She was shooting stills and I was rolling footage on the little Lumix GX8. It was fantastic to share my Bangkok street smarts with Shellie, and to share an unreasonable quantity of Mango Sticky Rice :)

Street Eats by Iron Chef Shellie :)

Shetland Islands
July 2015
It's been a long time dream to shoot in the Shetlands and finally I got there. A wonderful place to enjoy wildlife and quiet vistas. One of my bigger photo essays, such a great experience :) See also my instagram feed from the Scotland Photo Tour with Ian Rolfe, from June 2015...

Follow Ewen's Journey Across Scotland

Outback in Style
June 2015
I honestly regard this adventure as the best photo tour in the world. Stunning landscapes across this great country, magnificent locations for photographers, a great team behidn the scenes making the magic happens, and that amazing twin turbo-prop that cruises at 28,000ft but still lands on a cattle ranch. Come fly with me!

Follow Ewen's 2015 Outback Journey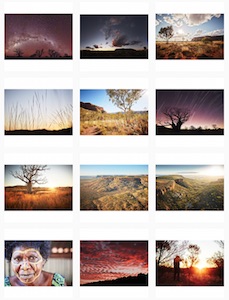 Rutherglen
May 2015
This is the real Australia, a dry country with undisturbed views of the horizon and bold red wines that taste like they've been carved out of the landscape. Rutherglen is rich in character. Some truly fine wines live here, plus a few great eats. The landscape is golden except for the vines and river gums. Rutherglen is a real gem and gets better every year.


Daylesford Workshop
April 2015
Awwwwwww we had some lovely people for this workshop and such a gorgeous part of Victoria to immerse ourselves in the art of food and cameras. Thanks to the international guests, and the local ones. This food photography workshop is held in April every year. Book early. My month of food indulgence was rounded out nicely with a shoot for Food & Travel magazine to showcase the laneways of Melbourne and the hottest kitchens in town. Pretty much my dream gig :)

Take a look at the workshop on Instagram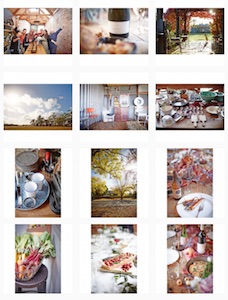 Glenrowan and Beyond
April 2015
Autumn is my favourite time of year to be out shooting, and this year we ended up doing a handful of really lovely shoots in Northeast Victoria including the region of Glenrowan and nearby Winton Wetlands. These are deeply under appreciated regions, with some stunning photographic inspiration and some fabulous food and wine on offer. Taminick Cellars was our home for a week, a cute little farmhouse surrounded by vines and a mob of kangaroos. We reccommend staying there if you need a base for exploring the region.

Follow our Glenrowan journey on Instagram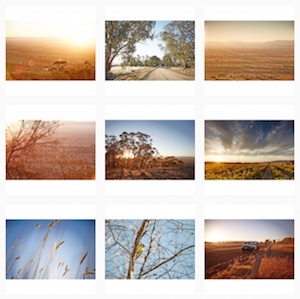 Wild in Bhutan
March 2015
This was one the most bespoke journeys I've ever made in Bhutan, an adventure into remote parts of the country and delving deep into the beautiful Druk culture. We watch Black-necked cranes fly over our heads, rafted down the Mo Chu River and camped high above the Tigers Nest. It was spectacular. Big thanks to Ian Rolfe for being a part of this amazing sojourn.

Follow Ewen's Journey in Bhutan via Instagram

Mornington Peninusla
February 2015
One of the best photography gigs I've had in a long time was spending a long weekend on the Mornington Peninsula. This little gem is just a short drive from downtown Melbourne but feels like a world away. Summer is a big deal on the peninsula, with loads of beaches and lots of yummy hideaways. And cider, some seroiusly good cider. Take a look :)

Find Your Way to Mornington Peninsula




Swedish Lapland
January 2015
The Swedish Arctic in Winter is an amazing place. Powder snow lays across the landscape, turning the trees white and blanketing the streams and lakes. Snow mobiles are one way to get around, as are sleigh dogs and reindeer. THis trip was to prepare for a unique adventure in 2017 and to write a feature story on the unique characters who have made a home in the Arctic. I love this place.

2014

Tassie Love
December 2014
This year was a big year for me and Tasmania. I had a gourmet shoot in April which let me discover some amazing people and their culinary creativity. Then I came back in November to shoot some fine wines and dining at Frogmoore Creek. I wrapped up my Hobart induglences this year with another food photography workshop with Iron Chef Shellie, this time featuring some of the best restaurants in Hobart plus some fabulous attention from Rodney and Severine at The Agrarian Kitchen. #happyplaces
Photo essay on the Agrarian Kitchen




High on Nepal
November 2014
Nepal. Kathmandu. Annapurnas. I love this part of the world. Everyone should visit here at least once a year. Now I just gotta get around to processing all my photos from the November trip and posting a few online :)

Bhutan Made Small
October 2014
Every year I travel to Bhutan and each year I look for a new perspective on the experience. This year it was the Lumix GM5, a radically small camera body that fits into the Micro Four Thirds (MFT) system. This was the ultimate test of scale for me, the exact opposite of my usual full frame DSLR experience. The camera performed superbly, backed up with some excellent lenses, and I came home with a host of beautiful images. If size really matters to you, then this little puppy is worth a closer look. Full review of the GM5 is on my Photography for Travellers website.

For The Love Of Foodies
September 2014
Two things made my September fabulous this year, a shoot in Auckland to explore the local treats and a four day workshop in Victoria's King Valley with Iron Chef Shellie. One day workshops are just too short, you never get enough out of it and have to share the events with too many people. The 4-day format is special because you get a chance to immerse yourself in a creative and supportive environment. You get a chance to really explore your future in photography, to learn and relearn techniques hands-on. It's indulgent and inspiring and I love them, even more so when working with the incredibly talented Iron Chef Shellie. The January edition of Food & Travel UK is choc full of my photos from Auckland so grab a copy if you can :)

Specifically Pacific
August 2014
Tonga and Rarotonga are two different worlds. The Cook Islands are organised, convenient and full of opportunity for even the least experienced traveller. Tonga by comparison is rough as a cocnut husk but still offers some sweet pleasures if you exercise a little patience. The Cook Islands is my favourite of the two, and while the main island of Rarotonga is a little short on sandy beaches, the nearby Aitutaki and it's brilliant blue lagoon is exceptional and worth the trip alone.
Cook Islands feature in Food & Travel UK




The King of Islands
July 2014
Big thanks to Ian Rolfe for sharing his insights and highlights of King Island with me this month. I met a lot of lovely people and pretty places, an inspiring gem in the middle of the Bass Straits. Even in the depths of winter I found the island charming and full of warmth, so much so that I wrote a feature for some Chinese in flight magazines :) My favourite local treat on King Island is the panko crumbed deep fried brie, served with quince paste. What better expression of the indulgence and abundance of this island!

Mid Winter Wild
June 2014
June always gets off to a flying start with my two week photo tour across the Australian Outback in a private plane. It's the most incredible photo tour in the world, I can't believe I get to run this every year. June held other treats this year with a hunt for truffles in country Victoria, my first feature in National Geographic Traveller and a one off workshop with Ian Rolfe and Iron Chef Shellie to share our love of food photography. Induglent and beautiful.

First Look at Macau
May 2014
Fortunately there is more th Macau just the casinos and Portugese tarts, although the tarts are excellent. I can honestly say I'm not a fan of the casinos and everything they stand for. Gambling is a culture killer anywhere in the world. I did enjoy getting a taste of some local Chinese history, in the form of traditional breakfast eateries, dim sum restuarants above the Red Market and roast ducks hanging in the streets. In some way Macau is more Chinese than China itself :)
Streets of Macau in Black and White




Australia's North West
April 2014
I'm truly proud to have a collection of my images backing the new promotion by Australia's North West. It's one of the most unique parts of the world, an incredible landscape that attracts some remarkable people. There's nothing ordinary about the region, from the Kimberley Coast to the crazy domes of Purnululu National Park. I've been lucky to see so much of it in recent years. Now you have a chance to win a free trip to see for yourself.
Meet the Characters of Australia's North West




Ice Snow Water
March 2014
My first trip to Iceland was amazing. I had a fantastic guide, some interesting weather to contend with and daily inspiration from the landscapes and skies of Iceland. It's a tough country to run a tour because the distances are much greater than other photographic journeys. The effort is rewarded with blue glaciers on the beach, crazy horses in the snow and lots of winter colours.

Aurora Borealis
February 2014
Reindeer and snow are just some of the highlights when travelling the Scandinavian Arctic. The northern lights are something totally unique and frankly are worth the journey alone. In winter the nights are long and you get more opportunity to see them. I wrote a detailed guide for photographers seeking to chase the Aurora Borealis. It's long and detailed and makes very little mention of reindeer :) If you want to experience somethign truly wonderful then I can recommend the Aurora Safri Camp near Lulea, the Jokkmokk Winter Market, Abisko Sky Station and the magical islands of Lofoten. And each night be sure to pop outside and look up at the stars, in case the aurora are on show.
Your Guide to Shooting the Northern Lights




Me and Myanmar
January 2014
Another year, another dawn, another remarkable experience amongst the temples of Bagan. Myanmar is much more than just temples though, and even the capital of Yangon offers riches to the photographer. I was lucky enough to write a few features on Yangon this year, backed up by my photographic essays of Yangon and the people who make it so charming.
2013

Prosecco Crazy
December 2013
It's sparkling wine, but it's so much more. Prosecco has a rich tradition in the King Valley and I've enjoyed seeing this bubbly induglence become better known across the country. I've especially enjoyed working with the families in King Valley to shoot and share the bubbles. As a special treat this Christmas I teamed up with Iron Chef Shellie to make some "Rubies in Prosecco" jellies, and give away a lovely little 'Print Yo Self' with recipes and pics. Enjoy.

Farewell to the Kingdoms
November 2013
I didn't know it at the time, but this was my last photo tour of the Ancient Kingdoms. I've been blessed to enjoy over a decade of travel in Thailan, Laos and Cambodia. I still love it and still encourage people to visit. The winds of change are blowing and I have to let go of some old friends. I hope to see these places again in due course, but for now the world is too big and life too short.

Nepalese Comforts
October 2013
I don't do hikes. It's very hard work carrying around camera gear, and why spoil a perfectly good day of sunshine by walking up hills? For this reason I have found ways to get my photos in Nepal without having to drag myself up the top of a hill. There are people far more adventurous than me who enjoy spending weeks on the trail. I prefer having a hot meal at my table each night and a magnificent view outside my guesthouse :)

Beautiful Bhutan
September 2013
Once a year I go to Bhutan and marvel at the peacefulness of a nation. Mountains and monks are just the beginning. Softly softly we explore the charms of the Thunder Dragon. It's a lovely place to enjoy your inner peace and gain a little wisdom. Images from this trip will appear in exhibition in Copenhagen in July 2014.

Leica Love
July 2013
I've spent a bit of time this month shooting things that shoot things. In particular some lovely old Leica cameras at Melbourne's Camera Exchange. The highlight of the month was macarons in New Caledonia, but I can't show you those pics as they're still a secret until they appear in print. Take my word for it, they were delicious and photogenic.

Outback and Beyond
June 2013
This year June was so busy I still haven't got the photos onto my website yet. We had our annual Australian Outback tour in the lovely new Cessna Conquest II, and even got a chance to do a little air-to-air photography over the Flinders Ranges. I also put together a big feature for Digital Photography mag on what makes the Flinders so charming for photographers.

Kings & The Lady
May 2013
One of my favourite places to be in the world is North East Victoria, because the people are as lovely as the food & wine. King Valley was on my list for May 2013, a chilly time of year but still beautiful. We caught the last few golden leaves on the vines, on the trees and on the ground. May was also when I had a chance to review the Hasselblad H5D, bringing it together with the charming Lady Penrhyn, a 1944 built De Havilland Dragon Rapide DH89a.

Last Look at China
April 2013
A decade of travel and photography in China has come to it's completion for me and my tours. The Silk Road became my final photography adventure for this country, at least for the time being. The world is an ever changing place and it's time for me to put time into other destinations, some closer to home and some further along the road less travelled.
Read my short article on saying goodbye to China

Nepal with Ian
March 2013
Ian Rolfe is a landscape photographer who has never been to Nepal, until now. Together we lead a group of rather lovely people around some of my favourite sights and highlights of Nepal. The wilds of the Annapurnas, star tails with chortern, sadus in the smoke, markets in Kathmandu and artistis of the Newar caste. Nepal rocks, and so does travelling with Ian.

Arctic Lapland
February 2013
This will prove one of my most memorable journeys. Reindeer and Sami of Sweden were wonderful, but even better with the companionship of photographer Fredrik Broman. If you ever get a chance to join his Aurora Safari Camp in northern Sweden, I highly reccomend it. It's peachy. We finished this journey with some serenely slow landscapes on the islands of Lofoten in Norway. Fab food and inspiring scenery.

Me and Myanmar
January 2013
What could make two weeks in Myanmar even better? Great company and miles of smiles. Sincere thanks to the lovely travellers who made every post a winner as we wandered the lakes, temples, markets, ruins and ox trails of this wonderful country. SO many great photos, but so many good times. You guys rock.
Living amongst the temples in Bagan
2012

Recently Ancient
November 2012
Three of my favie places in the world are Thailand, Laos and Cambodia. The people and food are just fabulous, and it turns out that a few lovely hotels only make the overall experience that much better. For photographers the riches of South-East Asia are varied, but the temples, monks and market fresh mornings by the Mekong are definite highlights.

Back to Bhutan
October 2012
Getting back to Bhutan this year was very exciting for me. I've only been to Bhutan a few times but I feel it's one place where my style of photography works nicely. Go slow, get closer, look for the light. Our group of travellers were equally special, a mix of young and fascinating plus a few familiar faces. Special thanks though to my friend Paul Wager, who ended up being indespensible as I hobbled about on a broken toe. Go slow took on a whole new level this year :)

Chinese Whispers
September 2012
My annual journey in China has been a foundation of the photo tours since 2005, and this year I ran the classic Beijing/Xian/Guilin/Shanghai route for the last time. I had some lovely people to share it with and enjoyed my photographs immensely. Every year I take some review gear over and explore familiar territory through new eyes, and this year I stepped back from the professional gear and shot with a Canon 5D MkII with the new Tamron 24-70 lens. You can see a preview of the Digital Photography article below complete with some pretty pics from China.
China journeys with a Tamron 24-70




Coast with the Most
August 2012
I've been a fan of the Kimberley region ever since John Dyer got me up there to experience the treasures of Faraway Bay, but I've always wondered what it might be like to cruise the coastline instead of just flying in. Thanks to RM Williams I had a chance to photograph the Kimberley Quest II and a thousand kilometres of magnificent coatline. Reefs, crocs, mangroves and archipelagos. I love it, some of Australia's most magnificent scenery.

Whale of a time
July 2012
My most recent love is the Great Barrier Reef, and while I'll never be the next Darren Jew I am lucky enough to put together some editorial on the Dwarf Minke Whales and the amazing people who are working to better understand their behaviour. These curious creatures take an interest in us humans, and if you dangle off the end of a drift line with a snorkel the whales will come and check you out. Awesome stuff.

Way Outback and Loving It
June 2012
One of the best photographic experiences of a lifetime. A private plane, an awesome tour leader and a small band of dedicated photographers to explore the Australian Outback. In fact we travelled from coast to coast, starting in Melbourne, traversing the Red Centre, shooting wildlife in the Top End, visiting the Tiwis and shooting day and night in ther Kimberley. I love this trip.

Digital Photography - The Wedding Edition
May 2012
I don't shoot weddings, but I have learned great respect for those who do. I followed a husband and wife team from Whitepoint Photography on a full day of wedding action to document their work for DP magazine. It re-affirmed my choice to steer clear of the wedding market and enhanced my appreciation for how hard you have to work to do the job well. It takes a lot of experience and skill to do justice to someone's special day.
Ewen's editorial features in DP magazine




Rural City and Country Life
April 2012
I've flitted about the margins of Wangaratta for well over a decade, visiting nearby wine regions and sampling the gourmet offerings in the King Valley and beyond. This time I got lucky and scored a commission for 10 days worth of shooting the lifestyle and tempatations of Wangaratta and surrounds. When can I come back please?

Highs and Lows in Nepal
March 2012
I still cant believe more photographers don't know about Nepal and what it has to offer. Perhaps people still think you need to be a trekking fanatic to get any decent photos, or perhaps it has fallen off the radar for the average photographic traveller. Either way they're missing out, because this is one of the greatest places on earth to immerse yourself in culture. The diversity, warmth and richness of people in Nepal is something truly rare.

The Great Barrier Reef
February 2012
After four decades of circling the sun I still had not been to the Great Barrier Reef. A few gazillion Japanese has seen it, most people who ride my train line had seen it and for sure about other travel photographer I know has taken photos out there too. So when the chance came along to write up a feature on the reef, in conjunction with a new BBC documentary, I didn't need to be asked twice.

Digital Photography - The Magazine
January 2012
My highlight for 2011 was not a destination or journey, but a magazine. I've been lucky enough to work with a fabulous team at Digital Photography magazine in Australia, in a role that is both inspiring and challenging. December was spent catching up on a slew of feature articles, and shooting some new frames for the mag. Even if you don't subscribe to the print edition, you can get a taste of these features on my website...
Ewen's editorial features in DP magazine



2011

Ancient Ways in South-East Asia
December 2011
Every year we come back to Thailand, Laos and Cambodia to seek new life and light for photographers. This year the ancient charms of Angkor Wat definitely made an impresison on me, but so did the remote villages near Luang Prabang.

Paris Photo
November 2011
One of the most exceptional events a photographer can participate in. The professional development and fine art emphasis in Paris for this annual event is remarkable. Inspiring too. It can also be daunting.
Read about the Portfolio Review process at FotoFest Paris 2011
Read the follow-up piece on Fine Art Photography




Bhutan - The Kingdom in the Sky
October 2011
The monks are lovely, the culture is unique and the photography is inspiring. The open spaces of Bhutan are a real treasure after all these years travelling in Asia, and I always love a country with more temples than politicians. Monks are abundant here, and they dance too.
Meet potato farmers in Gangtey




China - Photography tour with Leica
September 2011
It's still amazing to me how much I enjoy being in China and exploring the photographic treasures of the country. I have a sensational guide, so that really makes all the difference. I love the food, the places and the hidden secrets that my fellow travellers never expect. And I love 'Chicken and Rice' :) This year I took along a Leica M9-P instead of my usual Canon gear. An interesting experience for a lazy shooter who loves his autofocus.
The Middle Kingdom - Black & White




BIFB - The Elephant Camp
September 2011
The Ballarat International Foto Biennale is the setting for my most recent exhibition, The Elephant Camp. Images taken from the Golden Triangle Elephant Camp in late last year are on display at Gallery 806. The collection also won the Fringe Prize, a suitable accolade for such majestic creatures that too often find themselves on the fringe of modern cultures.
The Elephant Camp - The Exhibition
The Elephant Camp - Photo Essay Online

Russia - Arctic Far East
August 2011
I have always wanted to photograph the polar bears and finally I got a chance thanks to Heritage Expeditions. I joined their adventure cruise through the Bering Strait, shooting Puffins and Guillemots along the way, and then trundled across the beaches and tundra of Wrangel Island in search of the bear. We found them, lots of them!
Wandering the Tundra of Wrangel Island
Puffins and Polar Bears in Russia




Australia - Heading Outback
July 2011
The more I spend time in the Australian Outback the more I want to go back. This month I enjoyed a chat with Grenville Turner at an Alice Springs cafe, and I can see why he left Sydney for the Red Centre. Grenville shared some tips on shooting west of Alice, and the photos show the proof of his wisdom. After that I headed up to Arnhemland to enjoy Max Davidson's hospitality, then Bullo River to go flying with Franz Ranacher, and finally across to Broome to enjoy sky-high views of the Dampier Peninsula.
West MacDonnell Ranges in Winter
Billabongs and Birds at Borradaile




Digital Photography - Aussie Edition
June 2011
The next edition of Digital Photography Magazine is all about Australian Travel, and has a nice red rock on the cover from my recent journey Outback. I love the rock, as most photographers do. The red dust and wide open landscapes of the Outback are genuinely addictive, so I'm going back again before the month is out. And then again after that too. I love it out there!
Subscribe to Digital Photography




Outback Adventure - Travels in the Dash8
May 2011
This flying trip of the outback was something different for me, with a faster and bigger aircraft, two lovely pilots to get us up and about and some new destinations to explore through the lens. It's taken nearly as long to process all the images from this journey as it took to complete the journey itself.

Myanmar - Monks in Maroon
Mar 2011
I have waited a long time for a chance to visit Myanmar, the country formerly known as Burma, and while it was fleeting in the extreme I did have the pleasure to spend a few hours talking to some monks. Their message was clear - "Please come and visit, see our country for yourselves, but travel with the locals instead of with the big package tours."
Elephants and Fisherman on the Bay of Bengal

Nepal - Mountains and Mystics
Feb 2011
The people of Nepal are very special. With 20 ethnic groups in one small country, the influence of Hinduism from the south, embracing Buddhism from the Tibetan north, and hundreds of wonderful villages nestled into the Himalayas and Annapurnas. The scenery is magical, the Sadus are mystical and the mountains are magnificent.

Vietnam - Brochure for Peregrine Adventures
Jan 2011
Many years ago I did a brochure shoot for Peregrine Adventures in Vietnam, so it's nice to see so many of those photos turning up in print after all this time. The cover shot is mine, the double page spread inside the cover is mine plus another 15 or more shots through the document. Was a nice surprise when I saw the brochure in a travel agent!
2010

East Antarctica - The Long Way Down
Dec 2010
26 days on the Professor Kromov and most of them at sea being tossed about the Southern Ocean. On the way down we visit The Snares, Auckland Islands and spend a few days at Macquarie Island. Soooo many penguins. Then we hit the ice in Antarctica, and the ice is so nice. Adelie Penguins pop up everywhere to say hello and whales lurk between the bergs.
PFT Story on Shooting in the Ice

Elephants in Thailand - Golden Triangle
Dec 2010
There's a unique program running in the far north of Thailand where over 30 elephants are being supported by a couple of five-star resorts. This is a whole new definition on responsible travel, and the message is simple. You want to make a positive impact through travel, then spend a few dollars in the process.
Elephants are not just for Christmas




Ancient Kingdoms - Laos, Cambodia, Thailand
Nov 2010
We follow the trail of kingdoms in South-East Asia, some long gone and others still strong. Bangkok, Chiang Mai, Luang Prabang and Angkor are our destinations. Monks, Mekong and magnificent temples. This is our most comfortable and culinary indulgent photo tour yet.

Nowa Nowa Photo Photo
Oct 2010
Smoke and Bubbles, no troubles! Photography for Artists is my new workshop experience in the rural setting of East Gippsland, and what a treat. Wombats and wallabies, rosellas and wrens, kookaburras and curajongs. And lots of lovely photos with the help of local artist Gary Yelen and the infinite creativity of the Nowa Nowa community.

Barwon Heads - Tourism Victoria
Oct 2010
Shooting images for tourist boards can be a challenge. Usually the locations they most need images for are not the most scenic spots, the budgets are nearly non-existant and a lot of procedures have to be satisfied before a shoot gets fully commissioned anyway. The villages project with Tourism Victoria finally reached our final town, Barwon Heads, and we were rewarded with some great weather, lovely people and gorgeous girls to add a summer feel to the collection.

Covers from France
Oct 2010
I still get excited about cover shots, be they in an adventure travel brochure, the travel section of a tardy Murdoch tabloid or the wonderfully rewarding Backpacker Essentials. The magazine is put out by YHA and frankly it's got one of the best mix of information and inspiration of any regular mag in the country. This quarter the cover features a very talented travel writer, Shaney Hudson, who helped make my travel in France that little bit more rewarding too. Thanks Shaney, Karena, Janet and all the backpackers who stay at YHA.

China Photography Tour
Sept 2010
Every year we wander around China and every year it's a fabulous 14 days. This time we had some new surprises and wonderful assistance. We got some great sunsets in Guilin, clear skies over Beijing and a cracker sunrise in Xitang.
Photos from the China Photo Tour




Chateaux and Champagne - Travels in France
July 2010
Well not exactly Champagne but close enough. Certainly a lot of chateaux and their gardens, plus medieval villages and cycling through vineyards and dining on delicious cuisine. I like France and only wish I could see the country in all it's seasons. For now we have a taste of summer, in rural France...
Gardens of Villandry in the Loire
Photography for Travellers on Villandry




A Bit of Red - Outback Photo Tour
June 2010
The first time we ran this tour it was the best in photo tour I've ever done, and maybe the best in the world. And guess what, it still is! Here's a few shots from Australia's Outback with all the rich colours of the desert in bloom...

Somewhere in Guizhou
May 2010
Few parts of China are as remote and remarkable as Guizhou. This province is becoming better known inside China and in the west, but still holds immense charms for the photographer. I spent two weeks with four fellow photographers exploring the route from Chengdu to Guilin, and the first images are ready to share online...

Still in Nepal
April 2010
After nearly six weeks of travel and photography in Nepal I finally returned home and enjoyed a day of sleep before posting some new images online...

Photography Tour in Nepal
March 2010
Our very first photography tour in Nepal has been an extraordinary adventure filled with lovely faces, marvellous places and some high-altitude light to inspire the camera. We also visited the lowlands jungles in Chitwan, and roamed throiugh the Kathmandu Valley...

Sea to Summit - Tourism Victoria
February 2010
You never look closely enough at your own backyard but that's exactly what the lovely folks at Tourism Victoria have asked me to do. Our latest journeys around the villages of Victoria took in Olinda in the Dandenongs and then Sorrento down the peninsula.
2009

Penguins and Friends - Heritage Expeditions
December 2009
Macquarie Island is a remarkable and remote island hidden away in the Southern Ocean, the crowning jewel of the Sub-Antarctic Islands. Penguins, Albatross, Seals and Sea Lions are everywhere. It was a dream of mine for decades to visit this island, and as a bonus I got a chance to visit a few others along the way...
See the Sub-Antarctic on Blurb
Sub-Antarctic Wildlife Down South




From Rutherglen to Queenscliff - Tourism Victoria
December 2009
There's no doubt that commission shoots are hard work with tight deadlines, challenging locations and no control over the fickle Victorian weather. But sometiems a little pressure adds to your experience. While my journalist colleagues were writing notes for the story, I was shooting stills to accompany the words.
Rolling from Rutherglen to Yackandandah




Ancient Kingdoms of South-East Asia
November 2009
This is easily one of the least adventurous but most rewarding trips for a travel photographer. Thailand, Laos and Cambodia are the backdrops for sensational photographic inspiration. Temples, monks and mayhem everywhere we go. Fabulous food. I love this part of the world.
Which Wats We Like In Cambodia

Kham Tibet - Sichuan and Yunnan
October 2009
Very rarely I get a chance to travel without a brief. No client to specify a shoot list, no commissioned story to guide my attention and no itinerary to lead me from start to finish. This October I spent a couple of weeks learning the charms of public bus travel in the far western counties of Sichuan province. I met some charming Tibetans, crazy monks and finally got a chance to shoot the MeiLi Snow Mountains...
Snow Mountains and Kham of Yunnan

China Photography Tour - Grasshopper Adventures
September 2009
China is in the middle of great change but is still a haven for photographers and travellers. I look forward to the China photography tour each year for many reasons - the food, the friends and the fabulous photos. There's a double edge to China for me, because it's so familiar that you can overlook its treasures. Taking a fresh group of people every year gives me a fresh insight however.

Daylesford Spa Country - Tourism Victoria
July 2009
I have really enjoyed seeing more of my own state this year, from the Goldfields to Ovens Valley and the Great Ocean Road. This week I had a commissioned shoot in Daylesford, Kyneton and surrounds to gather images of the winter warmth on offer. We visited lambs and piglets, met lovely locals and reviewed a range of boutique accommodation centres. And for four days it either rained or was fogged in, which turns out to have a certain charm for photographers...
Winter charms in Black and White
Colourful charms in the country




Hong Kong Treasures - Five Star Treats
July 2009
At the end of working on a new manuscript I took a little time out to photograph some treasures in Hong Kong. This is one of my favourite cities, but all the better when you get to sample some luscious bars, sizzling cuisine and savour the street life. Thanks to Small Luxury Hotels and Virgin Atlantic for the chance to travel and shoot...

Photography for Travellers - New Editions
July 2009
I first started this book for our the photo tours in Asia. The collective knowledge of my experience on the road distilled into a compilation of images and words. It is written to accompany your journey with the camera, on and off the road. It's not a technical manual, rather "Photography for Travellers" offers practical philosophies for photographic journeys...

Outback Flying Photo Tour - Air Adventure Australia
June 2009
This has to be the best photo tour ever. A private plane hopping across the outback, landing at cattle stations and remote airstrips to explore the very best of Australian landscapes, wildlife and wilderness. We spotted rock wallabies in Wilpena Pound, walked the length of Kings Canyon, saw the sunrise over Purnululu, toured the Kimberley Coast by boat, shot Uluru from almost every angle, joined stockmen for a sunset river crossing at the Cockburn Ranges and went wild with the wetlands of the Mary River...
Images from the 2009 Outback photography tour




Sabah
May 2009
I have to admit I just cant say no to a trip in Borneo. I loved seeing the jungles and islands of this beautiful region, so the chance to pop over and shoot some new places around Kota Kinabalu was impossible to resist. After all, you never know what treasures you might find that could be ideal for the next photo tour in Borneo...

Ovens Valley
May 2009
I only had a few days to shoot this story, but it turned out to be a sensational few days. We visited three of the top chefs from Victoria's north-east and followed them from restaurant to farm gate in search of yummy produce. Autumn is filled with colour around the town of Bright, but in some very unexpected ways...

Scandinavia
April 2009
It was all about the reindeer. Last year someone told me about the reindeer racing world cup in Arctic Norway and I decided I had to see it. What started as a whim of fantasy to explore the snow filled landscapes of the Scandinavian Arctic turned into a sensational few weeks exploring the Sami culture of Sweden, remote national parks, Norwegian fjords and a few days of reindeer racing that I'll never forget...

Yunnan Research Trip - Grasshopper Adventures
March 2009
There can be no better way to explore an intimate part of China than with a private driver and a small band of dedicated photographers. We started in Kunming and headed north. This is an amazingly diverse province, with colourful ethnic minorities, beautiful traditional landscapes and yummy culinary indlugences. We finished the trip with a few days in the Kampa Tibet region around Zhongdian, recently renamed Shangri-La by the Chinese government...
Checkout the new Yunnan Brochure
Images from the 2009 Yunnan Research Trip




New Brochures for GAP dventures
February
GAP Adventures are one of the world's most interesting small group adventure companies. In recent years I've shot images for their brochures in Africa, Europe and Peru - and it's a treat to see so many of my pics on display across their website and brochures. This year I was lucky enough to have another brochure cover as well...
See the 2009 brochure for South America




Regional Victoria - Tourism Victoria
January 2009
My mission for this month was to shoot as much as I could of regional Victoria. Last month I did my Great Ocean Road trip, so this month I wanted to see if I could dig up a few lesser known icons to fill the image libraries at Tourism Victoria. Canon lent me their new 1DS MkIII for a few months too, which made the travel all the more enjoyable...
2008

Great Ocean Road - Tourism Victoria
December 2008
It was embarassing to live so close to the Great Ocean Road and yet never have photographed it. Tourism Victoria gave me a hand to plan to a research trip plus I had a few days on the road with talented landscape photographer Mark Gray. He runs his own tours along the Shipwreck Coast too, for people who are dedicated to landscapes...

China Photography Tour - Grasshopper Adventures
November 2008
This was out 8th time running this tour and it just keeps getting better. The really special treat for our group in this departure was the stunning weather when we hit Guilin. Usually the hazy skies of Southern China give an eerie glow to the limestone karsts of the region, but this time we were treated to a colourful sunset with dappled tones...
Images from the 2008 China Photo Tour (November)




Silk Road Photography Tour - Grasshopper Adventures
October 2008
My whole life I've wanted to travel the Silk Road, and finally it happened. We had the services of a guidebook author to design the trip and set off from Xian to Kashgar to find out what the photographic fuss was about. I ended up putting together my largest photo book ever for this trip, double the usual size and just filled with lovely images...
Checkout the new Silk Road Brochure
Silk Road - sold online at Blurb
Images from the 2008 Silk Road Photo Tour




Angkor Brochure Shoot - RAW Travel
October 2008
I have travelled in Cambodia a few times but never had a proper chance to make a photographic study of the Angkor region, until now. RAW Travel needed a series of images for their new cycling adventures around the temples, and I needed to research some locations for the Ancient Kingdoms Photo Tour starting in 2009. A perfect match...
Checkout the new Ancient Kingdoms Brochure
Siem Reap - sold online at Blurb

China Photography Tour - Grasshopper Adventures
September 2008
Last year I did a little research in a remote part of the Longji Rice Terraces, and this tour was the first to explore them on the China Photo Tour. It was stunning. Getting up for the early sunrises was not an easy job, but it was worth it. We also got treated to some colorful angles on the iconic Terracotta Warriors...
Images from the 2008 China Photo Tour (September)




Scandinavia
August 2008
Some things in life are worth waiting for. I was very fortunate to have a chance to experience the wilderness of Sweden and Finland in the autumn, plus a quick visit to some of the more stylish cities in Scandinavia. This is easily one of my favourite parts of the world, for the wild open spaces and embracing kindness of those who live there...
Scandinava - sold online at Blurb




Nukubati Resort - Select Hotels
June 2008
I do love the people who manage public relations for Select Hotels, and when they came up with the idea to run a story on their premier Fiji resort I loved them even more. Nukubati is way off the radar - two planes, one 4WD and a boat ride away from the international airport at Nadi. What a journey, but what a location. A pearl amongst coconuts.

Guizhou Research Trip - Grasshopper Adventures
May 2008
This is a whole new way of travelling, and it's fabulous. With the help of Grasshopper Adventures we arranged a local operator to provide a driver and a van for a group of just 4 people to travel across the remote areas of Guizhou province. It was heaven. We crashed into the May Week celebrations, were forced to drink rice wine and watched an amazing encounter of rural style bull-fighting. But the people were the key, they were wonderful, charming and ever so photogenic...
Checkout the new Guizhou Brochure
Estivation of the Guizhou Four - sold online at Blurb
Images from the 2008 Guizhou Research Trip




Queenstown NZ - Select Hotels
April 2008
I have to admit I had put aside the idea of travelling to New Zealand for many years. When the chance to shoot some alpine scenery around the south island came up I was pretty excited, but doubly so when there was a Harley Davidson thrown into the mix. Photos and bikes are a tough combination, you always end up enjoying one at the sacrifice of the other...